Microsoft SA exhibits classroom of the future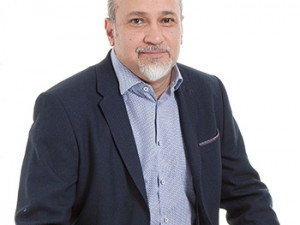 Microsoft South Africa in partnership with the Cape Town Science Centre showcased the Microsoft 'classroom of the future' at the indaba held on 24 and 25 March 2017. The interactive exhibition revealed the latest educational tools available to teachers today as well as provided attendees with an insight into the evolution of the classroom, along with the new approaches to learning such as gamification that will help teachers challenge, inspire and engage their students.
"Our mission is to empower every person and every organisation in SA to achieve more. Technology cannot replace great teaching, but it can make great teachers even greater. We are inspired to work with educators, with students, and with school leaders on their journey to redefine learning in and out of the classroom," says Zoaib Hoosen, MD of Microsoft South Africa.
The multinational technology company says through its collaboration with the Western Cape Department of Education, it hopes to encourage the use of technology in the classroom, "Technology in the classroom should be transparent and empower educators and students to focus on learning outcomes. This means providing learning experiences built on simplicity, engagement and digital skills development. It is part of our strategy to bring about widespread digital transformation in schools, harnessing technology that fosters collaboration and the sharing of ideas and bring tangible solutions which can facilitate better learning experiences."
The exhibition, one of several projects that the two entities have partnered on, facilitated this development by allowing on-site professional teacher development through workshops and various demonstrations. "While educators can continuously update the technology available in their schools, it's the shifting expectations for students and the learning process that matter," says Hoosen. "These factors need to be the driving forces of conversations about how best to use technology in the classroom. Rather than leading with technology, the conversation needs to focus on the skills students need and how new curricula should be implemented. Discussion must encompass a foundation set or the long-term vision of how technology can impact students' learning outcomes."
Julie Cleverdon, director of the Science Centre, adds that providing participants with a progressive view of the classroom allows for creation and collaboration. "It enables exploration and assists with the accommodation of any learning style while focusing on student-based learning outcomes the exhibition also served as a celebration of change and technology's role as an enabler of that change," she said.
In 2015, Microsoft committed to providing IT training to diverse populations of young people to "prepare them with the computational-thinking and problem-solving skills necessary for success in an increasingly digital world, through partnerships with government, non-profit organisations and local business partnerships".
The company has committed to investing $75 million (more than R1 billion) globally over the next three years in community programmes to increase access to computer science education for all youth, especially for those from under-represented backgrounds, and build greater diversity into the tech talent pipeline. "Through this investment many more young people will get the opportunity to embark upon a career in IT and computer science. However, regardless of the career they pursue, students globally will benefit from learning to use technology to do more, communicate and collaborate more effectively," said Anthony Salcito, Microsoft's global vice president of education, at the time.
Hossen concluded: "By leveraging technology in the classroom, students will learn how to provide solutions to tomorrow's problems, create opportunities for self-employment, generate innovative new business models and create thriving businesses that will employ tomorrow's digitally empowered workforce."