Broadening the network's scope in multi-cloud and mobility age
With rapidly increasing numbers of SD-WAN solutions on the market, selecting an appropriate, sophisticated SD-WAN package is becoming challenging.
Software-defined WAN (SD-WAN) technology is widely accepted as the next phase in the evolution of networking, a critical component of network architecture and a key enabler of the global digital transformation in today's multi-cloud and mobility age.
Early SD-WAN adopters enthusiastically welcomed benefits such as the ability to ramp up Internet security and improve overall business performance while reducing dependence on legacy network routing techniques such as Multiprotocol Label Switching.
However, some early adopters made the mistake of focusing almost exclusively on SD-WAN's security features across public domain links – the Internet – which they complemented with the deployment of traditional Layer 3 network control (firewall) add-ons. They failed to appreciate the technology's ability to achieve so much more than just "secure tunnels".
A respected research organisation recently revealed the results of an SD-WAN survey confirming that early adopters would do things differently next time around.
One of the most significant contributions brought to businesses by cloud computing is agility.
Today, the benefits of a more sophisticated SD-WAN are central to building a comprehensive, all-encompassing, secure and future-proofed corporate network architecture. In their quest to achieve this goal, network managers should search for and optimise features geared to deliver sophistication as well as vitally-important security to the network.
With rapidly increasing numbers of SD-WAN solutions on the market – each with a plethora of features and options on offer from an ever-broadening vendor base – selecting an appropriate, sophisticated SD-WAN package is becoming a challenging task.
What characteristics should an SD-WAN adopter be aware of before signing the purchase order?
Firstly, a sophisticated SD-WAN – now frequently referred to as a "true" SD-WAN – should couple the principles of powerful application awareness and potent content-based routing in order to leverage multiple methods of connecting remote sites to public, private or hybrid cloud structures.
Moreover, the SD-WAN should allow organisations to define business intent and outcomes associated with each application through a process of prioritising business-critical applications complemented by intelligent network traffic routing.
In short, a true SD-WAN primarily addresses the optimisation of access to mission-critical business applications in a dynamic and automated manner, eliminating the bottlenecks impacting business agility.
One of the most significant contributions brought to businesses by cloud computing is agility. Advancing SD-WAN technology takes this concept a step further, transferring the principles of the cloud to the network, thus facilitating the dynamic deployment, provisioning and scaling of network requirements on-demand.
A true SD-WAN is also able to contribute to the simplification of complex, legacy IT environments. It achieves this by effectively abstracting the software pane from the underlying hardware layer, permitting management of the entire enterprise network (including branches) from a single, centralised management console.
As is well known, one of the most significant advantages of an SD-WAN is the heightened security it offers to the entire network, including branch locations.
A true SD-WAN should incorporate its advanced (sophisticated) functions and security in one embedded system. The system should be characterised by a single software platform incorporating multiple features – from advanced routing to a unified approach towards the management and control of the network.
In effect, the SD-WAN application must be capable of exploiting the operational principles well beyond those of the SD-WAN devices themselves with a view to boosting efficiencies by several orders of magnitude.
For example, built-in analytics and contextual awareness and correlation should be de rigueur as they assist the organisation to free itself from the need to deploy local resources to configure the network at branch/remote-location level. Importantly, this makes redundant any need for costly proprietary hardware and software at these locations.
When choosing an SD-WAN supplier, it's noteworthy that not all SD-WAN offerings are equal in design, quality or purpose. There are pitfalls to be avoided. Enlist the help of a trusted, experienced dealer or reseller able to highlight risk factors.
With this in mind, adequate forethought and planning are vital, together with an insight into the organisation's current and future business plans and operational goals. Without addressing all the potential scenarios and opportunities available, a flawed deployment could result, leading to budget overruns and even the abandonment of the project.
Sophistication in terms of quality of service (QoS) is a requirement that should be demanded of a SD-WAN application. In addition to optimising network performance, QoS sophistication refers to controlling and managing network resources by setting priorities for specific applications, thus obviating the need to revisit SD-WAN deployments down the line.Bandwidth, latency anduptime are also key factors in terms of QoS sophistication.
When there's a constant need to revise and fine-tune an SD-WAN to meet evolving business needs (that could have been apparent at the planning stage) it can result in increased costs, which will likely offset any savings from the SD-WAN's adoption of cheaper broadband services.
In this light, it is important for resellers to be able to offer and deploy tools designed to identify even slight variances in application behaviour and offer visibility in real-time, highlighting and isolating negative performance issues as they arise. Specialists often point to a lack of application visibility as one of the reasons for supressed business growth.
Organisations whose SD-WANs fail to meet performance and other expectations are often the victims of a lack of application sophistication. Legacy networks can have thousands – sometimes many thousands – of specific legacy, on-premises applications that must be addressed through the application of a range of network and security policies.
In this regard, it is essential for the network to behave as a single entity, enabling the movement of data to be tracked from source to destination. Without an intelligent, fully-automated, software-defined infrastructure able to respond to varying application needs, performance could be severely impacted.
Application sophistication includes the mapping and direction of application traffic over a preferred medium of transport. For example, all core business applications may be prioritised and set to travel over a faster route – facilitating quicker responses – whereas fringe applications and Web traffic are directed separately.
Similarly, a true SD-WAN will be able to specify individual security policies for each application and enforce them from the centralised management console via a single click.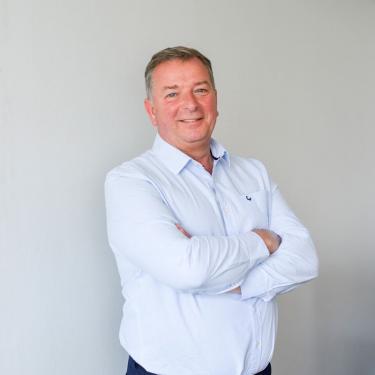 Director, Duxbury Networking.

Paul Stuttard is a director of specialist distributor Duxbury Networking. Currently Cape-based, he has been with the company for 29 years and has extensive experience in the IT industry, particularly within the value-added distribution arena. His focus is on the formulation of future-oriented network optimisation strategies and business development objectives in collaboration with resellers and end-users in Southern Africa.