Govt must build skills for digital economy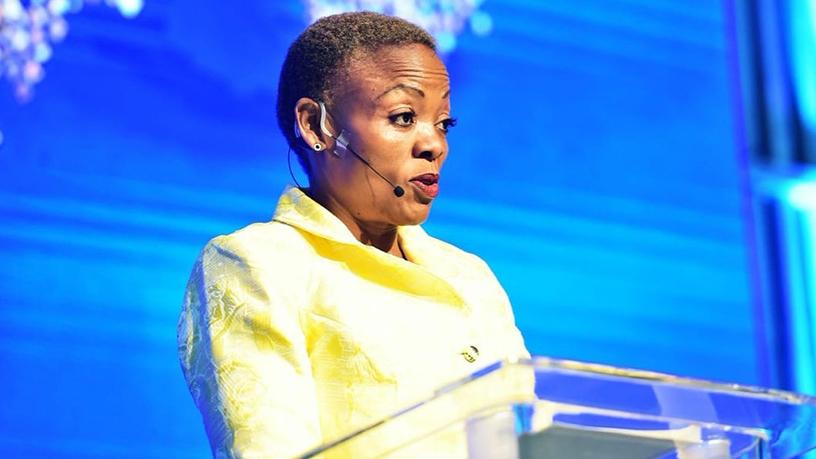 Deputy communications minister Pinky Kekana has warned that technology must not exacerbate the rampant inequality that confronts South Africans.
Kekana told delegates at the IBM Think 2018 conference at Kyalami yesterday that the country's highly unionised labour sectors should invest in skills development to address the challenges which come with digitisation.
She said government is committed to addressing the high cost of communication, which is a significant barrier to entry for small and medium enterprises.
Kekana sketched a future in which technology will bridge socio-economic inequalities, help stop the surge in cash-in-transit heists, and catch hackers who steal citizens' information.
The deputy communications minister also said (quoting US theoretical physicist and mathematician Freeman Dyson) that: "Technology is a gift of God. After the gift of life, it is perhaps the greatest of God's gifts. It is the mother of civilisations, of arts and of sciences."
"How do we ensure tech bridges the socio-economic inequalities faced by all of humanity? How do we ensure this gift from God becomes a resource for people from all walks of life?" she asked, adding it must serve those living in small towns such as Bela Bela, as well as megacities such as Johannesburg.
Kekana said technology, and specifically the fourth industrial revolution, will benefit South Africans and bring better healthcare and quality basic education.
She envisaged a heart surgeon at Groote Schuur in Cape Town being linked, through technology, with a surgeon in Mankweng Hospital in Polokwane to facilitate surgery.
Kekana said it is time to introduce basic coding in schools, pointing out that technology enables educators to improve the participation of pupils, and "most importantly, make learning more fun".
Government acknowledges, said Kekana, that to reap the fruits of the fourth industrial revolution, it needs to invest in requisite infrastructure and skills.
The growth of technology also requires us to imagine what humanity will look like in the near to mid-term future, and specifically how it relates to how automation will affect our occupations, she noted.
Quoting from a World Economic Forum report, Kekana said a third of all jobs envisaged for 2020 do not yet exist.
"We will double down on infrastructure and make sure our education system provides appropriate skills for the digital economy. We are moving into an economy that is heavy on technology and light on labour.
"The rise of technology should not make us anxious. The evolution of jobs should not deter us from moving forward to an automated society. But as we do so, we must be conscious not to leave others behind."