The evolution of digital payments in the 'new normal'
As consumers adjust to an increasingly digital reality and hygiene hyper-awareness, agile, secure, connected and digitally-enabled payments will become the norm.
The COVID-19 pandemic has been a watershed moment for the digital payments industry, propelling an unprecedented shift towards a cashless society.
While the payments ecosystem had been transitioning to a digital model prior to the health crisis, the virus has turbocharged this adoption.
Fears over transmission of the disease have forced consumers to rethink how they shop and pay. This, together with a surge in online shopping, is driving digital payments into the mainstream, and making them part and parcel of our everyday realities in what has been classified as the 'new normal'.
The big question is, will this shift outlast the pandemic? My opinion is that it most certainly will. In this post-COVID-19 landscape, the way we shop has irreversibly changed. Now it is not just tech-savvy Gen-Z and millennials shopping online, but people of all ages. No-touch, fast and convenient payment solutions have evolved into an essential for consumers facing this once-in-a-generation shift.
Just as the SARS epidemic in 2003 expedited China's path in launching digital payments and e-commerce in the country, the virus is effecting a permanent shift towards the adoption of digital payments among consumers across all demographics.
In fact, digital payments have become instrumental for many of us to run our day-to-day lives. As the World Economic Forum rightly points out, digital payments have "been keeping economies running and helping people reduce contact with the virus".
By 2025, Bain estimates that the adoption of digital payments could accelerate by five percentage points to 10 percentage points globally, above what was previously anticipated before the pandemic.
Cash no longer king
In our new sanitised and socially distanced reality, consumers and merchants alike are being forced to rapidly adapt to an environment where cash is no longer king. Prior to the onslaught of the virus in South Africa, more than 50% of transactions were completed using notes and coins.
No-touch, fast and convenient payment solutions have evolved into an essential for consumers facing this once-in-a-generation shift.
Following the World Health Organisation's recommendation that people turn to cashless transactions to fight the spread of COVID-19 in March, the use of cash experienced a major global decline, with consumers reporting a 30% to 40% increase in their usage of online banking, mobile banking and mobile payments.
As shoppers get used to living with the virus, this behaviour is anticipated to become further entrenched. And instead of pulling out physical cash, mask-wearing shoppers can now be seen tapping their cards in brick-and-mortar stores, and point-of-sale machines are being replaced with smartphones.
Online, consumers are demanding more payment variety when they checkout, with recent research indicating that one-fifth of digital buyers worldwide would not complete an online purchase if their preferred payment method was not offered.
These are incredibly tough times. And as consumers increasingly adopt more budget-conscious behaviour, 83% are demanding more flexibility in digital payment options that give them more ways to responsibly manage their cash flow while avoiding incurring further credit card debt.
Interest-free buy now, pay later (BNPL) solutions and flexible in-store payment options aim to empower consumers to manage their spending on their own terms and prevent them from being plunged into further debt.
The fast-tracked consumer adoption of the BNPL solution has spurred a string of high-profile acquisitions in the BNPL sector. In recent months, various payments and tech leaders have bought equity stakes in buy now, pay later solutions across the globe.
Chinese tech giant Tencent acquired a $250 million stake in Afterpay, while in March, Chinese payments giant Ant Financial bought a stake in Swedish fintech start-up Klarna. New Zealand's Zip Payments, which has a 25% stake in Payflex, acquired American BNPL player Quadpay.
Point of no return
As consumers adjust to an increasingly digital reality, there's no question that the crisis will lead to long-term behavioural changes.And with hyper-awareness around hygiene expected to be a standard for the foreseeable future, agile, secure, connected and digitally-enabled payments are set to become the norm.
The global financial crisis in 2008 enforced a fundamental change in payments systems and processes, giving birth to fintech. Similarly, the digital payments sector has evolved further with the virus.
With technologies such as artificial intelligence and blockchain anticipated to strongly influence the future of digital payments, industry players need to collaborate and seek solutions to changing consumer trends.
Retailers need to adapt their strategies accordingly and now is the time to act. Given the rapid rate of change, hesitating means you will fall behind in an already overcrowded market.
You need to act swiftly and decisively to implement consumer-centric digital solutions that cater to these rapidly-changing consumer needs and demand and put shoppers in the driver's seat.
And with customer experience set to play an even bigger role in establishing loyalty, retailers need to incorporate payment technologies that help them build stronger relationships with their end-users.
Digital payments have become an ever-evolving solution which will continue to reflect consumer sentiment and needs. In the near-term, this will translate into even greater innovation in the digital payments space as consumers increasingly move away from cash.
Retailers that embrace accepting and processing payments through innovative payments technologies will lead the way as we navigate this 'new normal'.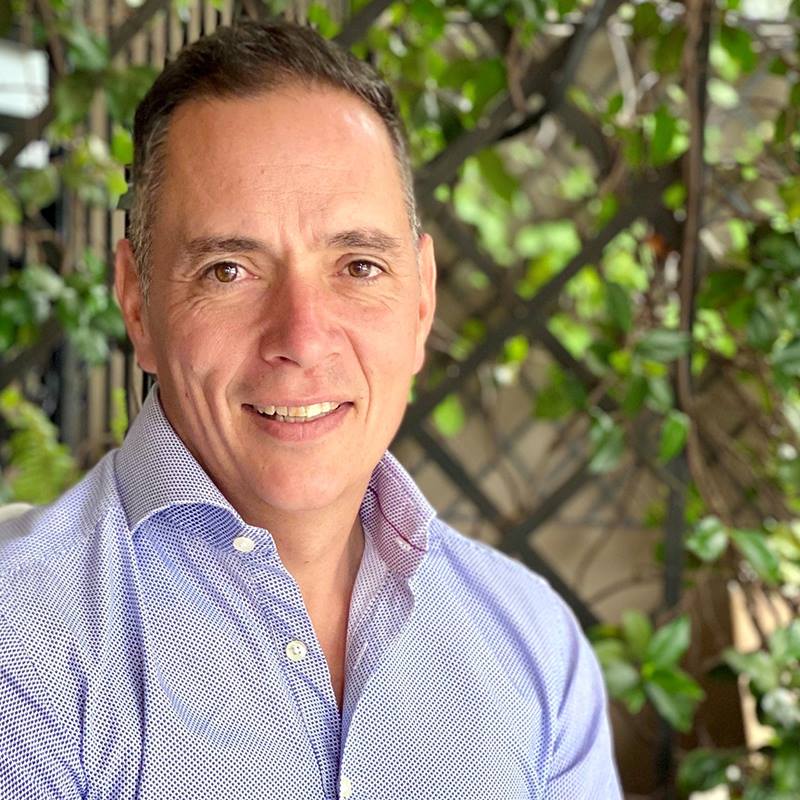 Commercial director at buy now, pay later fintech Payflex
Derek Cikes is commercial director at buy now, pay later fintech Payflex. He brings in-depth knowledge, experience and insights into the payment fintech and digital space, as well as the retail and e-commerce environment. His 21 years of financial services experience in building successful partnerships at Hollard for the banking, retail and motor industries plays a key role in delivering creative value for Payflex retail and industry partners.