Weaponising Twitter
Twitter has become a place where politicians attack each other, but what impact do these interactions have on you and me?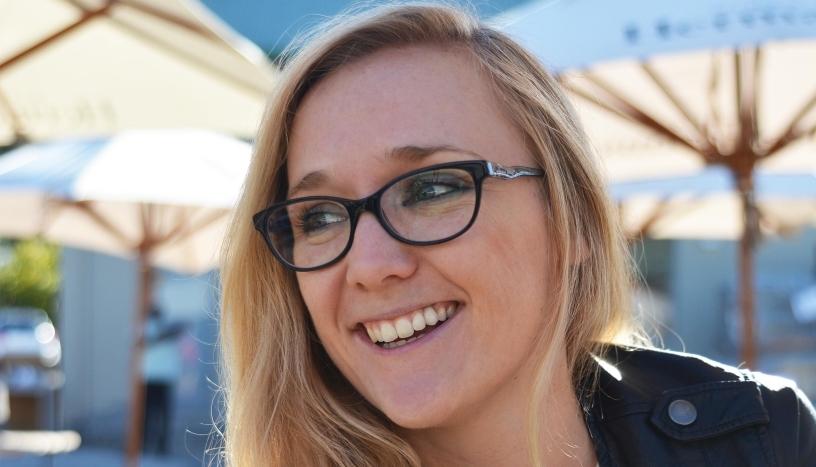 On 7 November 2012, US president Barack Obama posted a tweet that would make history.
After learning that he'd been voted to serve a second term, he stated: "Four more years", and accompanied these three simple words with an image of himself and his wife, Michelle, in a warm embrace. At the time, it was one of the most retweeted posts in Twitter history.
The first sitting president to have a Twitter account, Obama's use of the platform throughout his campaign and during his time in the Oval Office was ground-breaking. He was one of the first politicians to acknowledge social media as a bridge to better connect with voters.
A staff member created his Twitter account in March 2007, just before he officially announced his candidacy, and it has been used extensively to share his opinions, strategies and priorities and, quite importantly, to engage with the public. In fact, his use of social media has been compared to John F Kennedy's savvy use of television in the 1960s.
But in 2013 there was a little bit of controversy around @BarackObama when it was revealed that while the account may appear to be used by the real Barack Obama, the person tweeting was not actually Barack Obama.
The president had in fact outsourced the day-to-day running of his Web site and various social media accounts to a third party, with tweets posted by Obama himself being signed with his initials "-bo".
This decision led many to raise their eyebrows about the ethics of handing over such an influential online persona to an outside group, with some expressing concern around the power this third party held as the online voice of the sitting president.
Fast forward to 2018 and the landscape is quite different. Today, over 140 world leaders have active Twitter accounts, according to the social network. But what in theory is a platform for the bigwigs of global politics to share their insights around key issues has descended into a space where they use their 280 characters to take cheap shots at each other, exposing a side of politics that I think many of us knew existed but few had ever witnessed first-hand.
Trump isn't the only person whose use of this digital megaphone has earned him a spot in the social media naughty corner.
In a pretty funny example, last month we saw the official account for the Embassy of Israel in the US (@IsraelinUSA) reply to a tweet posted by Iran's supreme leader, about Iran's stance on Israel, with a meme from popular American teen comedy, and Internet phenomenon, "Mean Girls".
In a less comical case, at the recent G7 summit in Quebec, the creator of "covfefe" himself, US president Donald Trump, allowed his itchy thumbs to get the better of him. Again.
An incident that can only be compared to a teenager nastily defaming a classmate on the door of a high school toilet, Trump backtracked on commitments he'd made during the summit and went on to describe Canadian PM Justin Trudeau as "weak" and "dishonest". And as most of us know, @realDonaldTrump is no stranger to having a good go at anyone who criticises or challenges him.
But Trump isn't the only person whose use of this digital megaphone has earned him a spot in the social media naughty corner. From Helen Zille's controversial rant about colonialism, to Julius Malema's jab at Fikile Mbalula regarding the frequency of his vacations, the local political social media scene can also get a little catty.
So what does it really matter? One president calls another "fat", another politician refers to his competitor as "crooked", we all move on. Right?
Well, not exactly. The problem with this rise in Twitter politics is that it is increasingly shaping the global media agenda. And the incident I outlined above is a prime example. Trump's tactless comments about Trudeau made headlines, with the coverage of the real issues that were discussed at the summit somewhat fading into the background. This is a technique Trump has used many a time before, creating false controversies in a sneaky attempt to draw attention away from questions he'd prefer not to answer.
So, why does it matter? Well, because it has a very real impact on you and me. When politicians are allowed to wield tweets like weapons, these social networks transform into smoke screens that hide real issues that need to be addressed.
Twitter is the main news source for about 75% of the platform's subscribers, according to The Pew Research Centre. And among South African users, it remains the social network of choice for engaging in public discourse. When one considers how heavily the world appears to rely on Twitter, it's frightening to think how irresponsibly some are using it.
On the other end of the spectrum, maybe we should encourage this uncensored level of honesty. It might just be a good thing that platforms like Twitter exist as they give these individuals the opportunity to openly have their say.
As they talk without the help of speechwriters and interview coaches, we as the public finally get a snapshot into the psyche of our leaders, providing a real and raw depiction of who they really are.
In July last year, @realDonaldTrump tweeted: "My use of social media is not Presidential; it's MODERN DAY PRESIDENTIAL. Make America Great Again!"
With this in mind, perhaps it's the responsibility of the MODERN DAY VOTER to consider each candidate's social media habits when heading to the polling stations and casting their vote.
* Joanne Carew is a freelance writer and content strategist with a penchant for all things business, tech and innovation. Having moved to Cape Town in 2014 to pursue a Masters Degree at UCT, she now very gladly calls the Mother City home.