Bitcoin ATMs to by-pass crypto-currency exchanges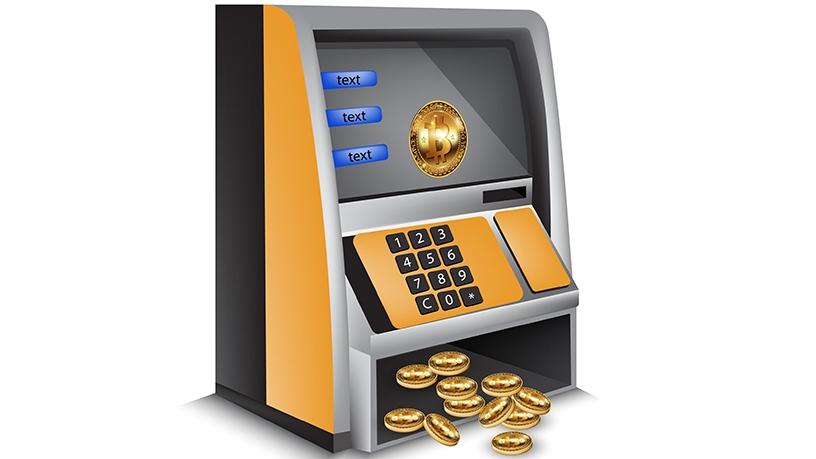 Bitcoin ATMs will enable users to by-pass the flourishing crypto-currency exchanges in the South African market.
This is according to industry players and analysts after Israeli-based Bitcoin ATM maker, Virtual Crypto Technologies, this week entered an exclusive distribution agreement with third-party company, Virtual Crypto SA, to begin selling Virtual Crypto's products in the Southern African region.
Virtual Crypto is a developer of software and hardware for crypto-currency via point-of-sale systems, ATMs, tablets, PCs and mobile devices.
In June, Virtual Crypto unveiled its NetoBit ATM, a bi-directional platform that enables users to sell Bitcoin in contrast with most Bitcoin ATM platforms, which only allow the purchase of the digital currency.
The company claims NetoBit ATM is the world's first and only ATM that allows real-time conversion, purchase and sale of Bitcoin. The product, which already supports most common currencies, is available for purchase globally.
Virtual portfolio
NetoBit ATM is the second product in Virtual Crypto's NetoBit software and hardware products portfolio.
In April 2018, the company launched its first product, NetoBit Pay, a retail point-of-sale device that enables businesses to receive payments in Bitcoin in real-time.
According to Coin ATM Radar, there are over 3 000 Bitcoin ATMs globally. In SA, a Johannesburg-based Spar outlet in May unveiled a crypto-currency ATM.
The machine originally launched in SA in 2014 to offer Bitcoin purchases. It allows users to purchase digital currencies like Bitcoin, Litecoin and Ethereum with the South African rand.
Virtual Crypto recently completed development of its fourth crypto solution for the B2B and B2C marketplace, and has pilot deployments and business deals in the Middle East, despite only officially launching in January.
It says the agreement is another step forward for it to penetrate global markets. Territories in the agreement include SA, Tanzania, Zambia, Zimbabwe, Angola, Botswana, Democratic Republic of Congo, Lesotho, Madagascar, Malawi, Mauritius, Mozambique, Namibia, Seychelles and Swaziland.
Alon Dayan, CEO of Virtual Crypto, says: "Crypto-currency is increasingly popular in the Southern African region, which is a strong emerging market. Crypto-currency provides investors and businesses with an opportunity to diversify their portfolio."
Two-way ATMs
Alan Robertson, co-founder of the crypto-currency mining hosting facility, YOU#, comments that crypto-currency ATMs allow people to purchase Bitcoin without going through an exchange.
"For some people, it is a preferred route. These are generally one-way ATMs since you can only purchase Bitcoin. There is some novelty value, but no more than sending an e-mail 20 years ago."
YOU#, a South African fintech start-up, is in negotiations with Virtual Crypto SA, with an announcement on the distribution of Virtual Crypto products expected shortly.
Robertson adds that increasingly, two-way crypto-currency ATMs (currently at about the 30% level internationally) allow people to withdraw fiat money in addition to purchasing Bitcoin.
"This is, of course, far more useful as most people associate an ATM with giving out cash rather than putting it in."
He believes crypto-currency ATMs serve a crucial function in not just showcasing tangible aspects of the new world of value exchange, but in allowing people to actually deposit and withdraw crypto-currency and fiat respectively.
"The bottom line is the days of bits of government-issued paper sliding out of machines and the centralised nature of banking are drawing to a close. It may not feel like it yet, but it is happening slowly at first, and then one day it will be as difficult to find a fiat-only ATM as it is to find a typewriter repair shop."
Trust issues
Arthur Goldstuck, MD of World Wide Worx, is of the view that there are two main benefits of such ATMs at this stage.
"Firstly, it literally and figuratively places crypto-currency in a public space, both to evangelise and educate. Secondly, it makes cryptos accessible to those who are intimidated by online platforms, or simply don't trust them."
However, he points out it's unlikely that such ATMs will go mainstream for now, as the business case does not currently exist. While crypto-currencies remain volatile, they will be regarded as a gamble, and people would expect to get more instant gratification from machines in casinos, he adds.
"Most crypto initiatives at the moment are gimmicky, or trying to claim world firsts and the like. Until they become part of the general business environment, however, they will not get mainstream acceptance. While high conversion and transaction fees characterise crypto, it also won't attract regular consumers.
"Many evangelists position crypto as enemy of, and end of, fiat currency but that does them no favours, as it simply scares off business and the public. Crypto needs to solve real-world problems to have a mainstream role," Goldstuck concludes.