Innovative banking models grow Africa's banking sector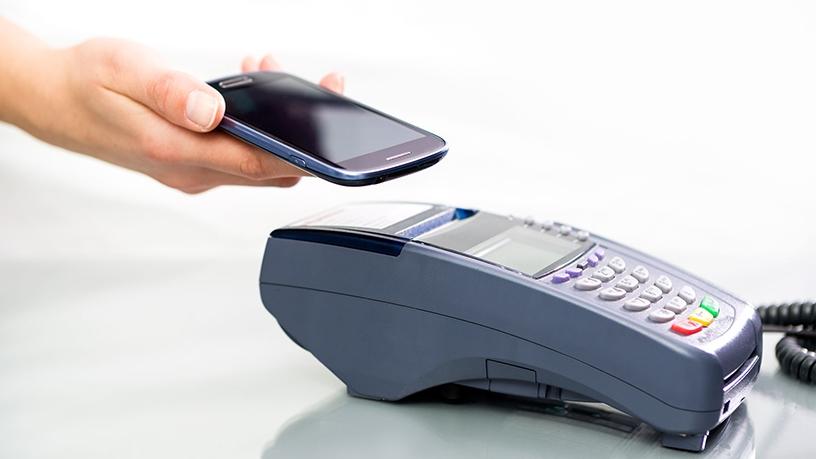 While the global banking industry is facing sluggish growth, Africa's banking sector provides a refreshing contrast, thanks to factors such as a digital-first approach, simpler, leaner banking models and compelling price offers.
This is according to a new report on the African retail banking sector titled: "Roaring to life: Growth and innovation in African retail banking," released by McKinsey & Company's global Banking practice.
The survey of 2 500 banking customers in six African countries, including SA, found that 40% of respondents preferred using digital channels, while 25% of customers choose price as the most important factors in choosing banks. Equally important is convenience, also cited by 25% of customers. Service is the third most important factor, selected by 12% of customers.
According to the study, nearly 300 million Africans are banked today, a number that is likely to rise to 450 million in five years. The continent's overall banking market is the second-fastest-growing and second most profitable of any global region, and a hotbed of innovation, it adds.
McKinsey found that Africa's top quintile banks - the so-called "winners" in SA, Egypt, Kenya, Ghana and Cote D'Ivoire - are simultaneously four times more profitable and grow more than twice as fast than the bottom quintile banks. The key findings are that these "winners" are defined by employing one or more of five winning practices, which include a digital-first approach; innovation on risk; drawing on the middle segments: simpler, leaner banking models and profitability based on geographic footprint.
"Around 40% of the African banking customers in SA, Nigeria, Kenya, Angola said they preferred to use digital channels for transactions. In four of the continent's major banking markets, the share of customers who prefer digital channels is significantly higher than the share preferring the branch channel. Banks can adopt one of four distinct digital strategies: The first is to digitally transform their existing operations, to increase their share of digital sales and transactions to beyond 60 to 70% on each measure, as Kenya-based Equity Bank has done," notes the study.
Capitec Bank says its strong focus on its digital banking strategy has propelled it to the forefront of innovative banking in SA, resulting in smartphone app transactions now outstripping those undertaken in Capitec's physical branches and contributing to operational savings of R180 million (US$12 5 million) for the bank in 2017.
Michael Swart, head of Electronic Delivery Channels at Capitec Bank, explains: "Capitec's digital banking transactions increased 46% year-on-year to 728 million transactions in February 2017, while ATM and branch transactions increased only by 15% for the same period, to 330 million.
"More transactions are processed via the smartphone app than in physical branches - 71% of all possible transactions are done on self-help devices with clients banking via the remote app or phone. Digital is where the growth is, and this will only accelerate in future - which is why we believe in staying true to our mobile-first strategy."
In October, First National Bank (FNB) released a report which shows that a vast majority of its customer interactions are via digital platforms, with only 1.2% still happening face-to-face in branches.
Christoph Nieuwoudt, FNB consumer segment CEO, says in 2016, FNB customers had over 10 billion interactions with the bank, of which only 120 million were face-to-face.
In his recent 2018 budget speech, former finance minister Malusi Gigaba said in order to encourage a robust financial sector, government recognises the value of digital banking services and will support the expansion of competitive and affordable banking services.
Juniper research predicts that the number of people using digital banking platforms will reach 2 billion this year. This is influenced by mobile banking use, which is expected to grow by 14%, and online Web banking use, which is expected to increase by 6% compared to last year.
Increased financial risk
African banking, according to the study, still has the second-highest cost of risk in the world; resulting in banks creating innovative circumvention systems to help unlock the consumer credit opportunity in Africa.
"Due to a paucity of credit bureaux, combined with immature risk management practices in many banks, a number of exciting innovations in credit risk management are emerging in Africa. Bank-telco partnerships like M-Shwari in Kenya are one example.
"Another option is partnering with fin-techs like South Africa's Jumo, which aggregates data and algorithms to enable its partners, such as Barclays Africa and Old Mutual, to grant 50 000 loans per day between them. A third approach to credit risk management is the use of payroll lending to secure repayments. One example is Letshego Microfinance Bank, which has more than 340 000 borrowing customers across 11 African countries," notes the study.