Altron turnaround delivers leaner head office structure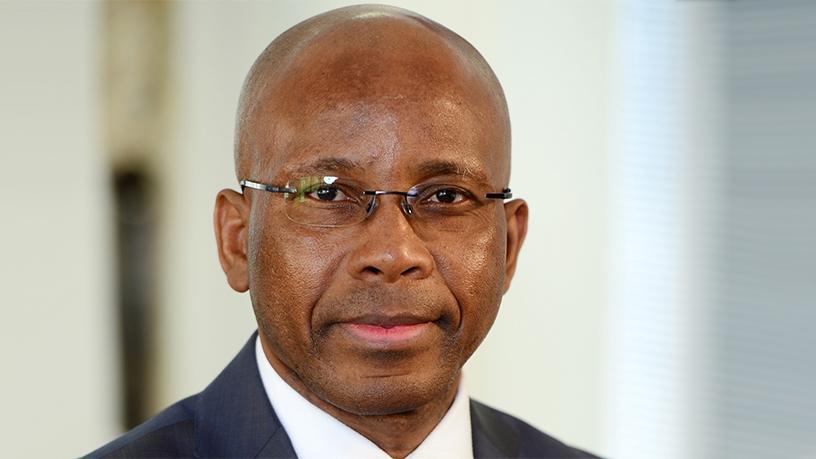 Altron saw its turnaround strategy continue to pay off, as its continuing operations performed well in the last financial year.
The JSE-listed group saw revenue from continuing operations grow by almost 6% to R14.7 billion, compared to R13.9 billion a year ago. This is according to the group's results for the year ended 28 February, released today.
On a constant currency basis, revenue from continuing operations would have been up by 14%. However, when factoring in discontinued operations, overall Altron group revenue declined by 10% to almost R17.7 billion.
The group says it has made considerable progress in the continued divestment of non-core assets, lowering debt levels and reducing its exposure to the manufacturing sector. It expects to complete the disposal of the remaining discontinued operations in the current financial year.
Total headline earnings per share (HEPS) rose 70% year-on-year to 121cps, compared to 71cps a year ago. HEPS from continuing operations increased by 4% to 119cps, while normalised and constant currency HEPS grew by 19% to 135cps. Meanwhile, HEPS from discontinued operations swung to a profit of 2cps compared to a 43c loss per share a year ago.
Earnings before interest, tax, depreciation and amortisation (EBITDA) from continuing operations increased by 19% to R1.1 billion, on a constant currency basis. Basic earnings per share (EPS) from total operations came in at 51cps, a considerable improvement after a loss of 54.6cps a year ago.
Altron CEO Mteto Nyati believes the group's new strategy is delivering good results.
"We have successfully delivered on our goal for the past financial year to reposition Altron for growth. Key to this success has been the on-time execution of the One Altron strategy, which promotes cross-selling across our eight business units and ensures the value proposition to the customer is an integrated and holistic end-to-end technology solution," he said.
The group's overall net debt position of R1.9 billion remained constant compared to the previous year. Net finance expenses reduced from the prior year to R235 million and the group spent R970 million in investment activities for the year, primarily funded out of internally generated cash.
Star performers
Nyati told ITWeb there were three businesses that did particularly well during the year: Bytes UK, Altech Netstar and Bytes Secure Transaction Solutions.
Altech Netstar reported a 13% increase in revenue and 9% improvement in EBITDA year-on-year. Altron says the business continued to make strides though a number of significant innovation initiatives, including a collision avoidance proximity system, remote jamming detection and jamming resistant units, together with strong growth into the insurance telematics market.
Altech Netstar during the year also acquired EZY2C, a vehicle tracking and fleet management firm in Australia, for AUD15.9 million (R149 million). The acquisition was in line with Altron's intention to increase its international footprintand increase off-shore revenue streams.
Bytes UK had another strong year, growing revenue by 49% in local currency terms and EBITDA by 29%. The business benefited from increased market share as well as price increases linked to the weaker British pound.
Bytes UK acquired value-added reseller Phoenix Software in the UK for 35.9 million pounds (R609 million). The company believes the acquisition bolsters Bytes UK's presence in the value-added reseller segment, making it a significant player in the UK software market.
Bytes Secure Transaction Solutions grew its revenue by 8% and EBITDA by 19%, "reaffirming its status as a key growth focus for the group".
"All components of this business performed well, with the NuPay division being the outstanding performer. The healthcare side of the business has been successful in moving into new adjacencies, such as public health records and administration outsource services, thereby achieving growth in an otherwise stagnant market," the group said.
Nyati said the group plans to focus on deploying its local solutions into the African market and other emerging economies.
"We have a presence in over 25 countries through some of our operating companies, but our customers in those markets are not exposed to all that we can offer and how we can drive value for them. Our approach to the African market will be to ensure our current customer base is exposed to our entire solutions offering, while we explore acquisition opportunities which exist in our areas of focus," Nyati added.
As part of its internal and external repositioning, the Altron group also underwent a realignment to streamline the organisation. It now has a leaner head office structure, with 36% fewer employees, which significantly reduced its corporate cost base for the year.
Discontinued operations
Altron lists its discontinued operations as Altech UEC/Multimedia and Powertech, both of which it is trying to sell.
Altech UEC delivered a mixed performance, decreasing revenue by 20% but generating R44 million EBITDA compared to the R21 million in the prior year. Plans to sell Altech UEC were impacted last year after a dawn raid by the Competition Commission in November 2017. Altron says "the potential acquirer at the time withdrew from discussions". However, the group says an independent enquiry conducted by external legal firm, Bowmans, cleared the business of any wrongdoing.
"A new potential acquirer for this business has since been identified, with these negotiations at an early stage."
Altron says significant progress has also been made with regard to the disposal of the remaining Powertech businesses.
Powertech Batteries was disposed of effective from 1 July 2017 and Powertech System Integrators was sold on 1 August 2017. Swanib Cables was sold on 1 September 2017, while the effective date of the disposals of Powertech Quadpro and Powertech Switchgear was 31 October 2017. Crabtree was sold on 1 February 2018.
The disposal of Powertech Transformers is expected to be fulfilled by 31 May 2018.
"We expect to finalise the disposal of the three remaining non-core assets within the current year," Altron said.