'White-hot' SD-WAN market is set for take-off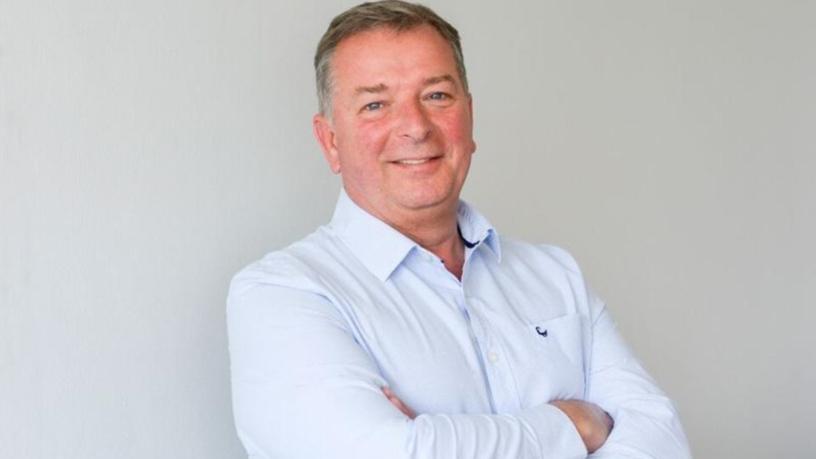 In a previous Industry Insight I said that one of the most visionary solutions to emerge in recent times is the software-defined WAN (SD-WAN): the next step in the evolution of the network. I suggested that around 25% of all organisations are likely to adopt the technology by 2019.
Was my "guesstimate" a little short of the mark? No less an authority than the Forbes Technology Council says the SD-WAN market is "white-hot" and buyers are flocking to the technology "to meet burgeoning bandwidth demands while realising benefits such as simplified WAN management and better application performance".
The respected global market intelligence firm IDC predicts the SD-WAN market will grow to $8 billion annually by 2021 as the technology meets the increasing bandwidth requirements and refined performance targets of cloud applications and services.
And acclaimed research analyst Zeus Kerravala is on record as saying that part of the interest in SD-WAN comes from a "pent-up demand for more efficient changes in WAN architectures" that has been developing for the past 18 years.
When a new technology such as SD-WAN appears, able to slash costs and boost performance, it doesn't take rocket science to realise its acceptance will be immediate, with the ensuing market reaching stratospheric heights fuelled by exploding vendor investment and mushrooming buyer interest.
There are so many industry sectors set to benefit from the technology, particularly those in which the Internet of things (IOT) has already had a marked influence. These include the medical field (healthcare and life sciences), manufacturing (advanced robotics), transport and logistics, agriculture, and the energy sector.
Once denigrated as a "best-effort" network, the Internet is becoming a trusted delivery mechanism for secure data transmissions.
In these and many other sectors, IOT technology is gaining a strong foothold and is responsible for connecting billions of new devices to each other. This has exponentially increased the amount of traffic that moves around and across the globe's enterprise networks.
Here, the key to efficiency and success is the rapid delivery of data to all stakeholders. SD-WAN technology appeals to IT managers because it guarantees simplified network deployment, centralised control and, importantly, real-time delivery for their IOT-based applications.
A notable "plus" associated with SD-WAN technology is its ability to create an "awareness" within the network it serves for the needs of the applications it supports while enabling a range of appropriate responses and reactions.
Another sector in which the technology is already playing an important role is the Internet service provider (ISP) market, where it is enabling organisations to offer enterprise customers a cloud-delivered and agile way to deploy, manage and monitor hybrid public, private, wireline and wireless networks. This is achieved while transforming WAN architectures that run over various conduits such as private MPLS (Multiprotocol Label Switching) links, broadband Internet and LTE.
With corporate branch office network traffic doubling every three years, ISPs are using SD-WAN technology to measure the quality of traffic across multiple network pathways and enhance the reliability of applications involving branch offices, data centres and the cloud.
While some ISPs will market SD-WAN as a type of Internet-based virtual private network (VPN), many are seeing SD-WAN technology as the foundation of a new business model geared to satisfy the needs of customers who are keen to move away from MPLS networking toward Internet-based connectivity as always-on, feature-rich devices with software-based security.
In this light, and as ISPs grow their platforms to cope with more traffic, the need to reduce complexity and lower costs becomes more pressing. This is driving the demand for SD-WAN and a dramatic change in the connectivity landscape because the Internet can be used with any SD-WAN device.
Once denigrated as a "best-effort" network, the Internet is becoming a trusted delivery mechanism for secure data transmissions. Organisations now view public ISP networks as scalable, traffic-engineered, low-cost delivery mechanisms for encrypted tunnelling, thanks to SD-WAN technology.
Looking forward, end-users can expect additional capabilities from the SD-WAN phenomenon; the most likely are additional security options. These will gain in significance when SD-WAN becomes accepted as a supporting technology for cloud-based applications. Expect SD-WAN players to increase their emphasis on cloud optimisation in the months ahead.
Against this backdrop, it's abundantly clear that SD-WAN is a business enabler, introducing network-wide visibility and reducing customers' total cost of ownership.
SD-WAN is already seen as a "gold-standard" investment in future-proofing the network. It's not too late to stake a claim.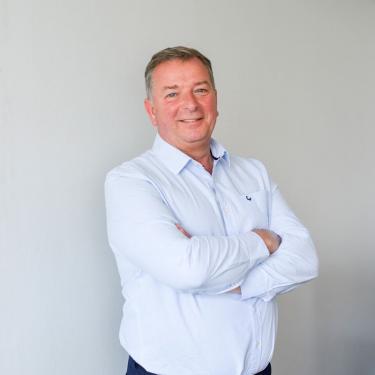 Director, Duxbury Networking.

Paul Stuttard is a director of specialist distributor Duxbury Networking. Currently Cape-based, he has been with the company for 29 years and has extensive experience in the IT industry, particularly within the value-added distribution arena. His focus is on the formulation of future-oriented network optimisation strategies and business development objectives in collaboration with resellers and end-users in Southern Africa.