Meet Ken, Syspro's talking, texting chatbot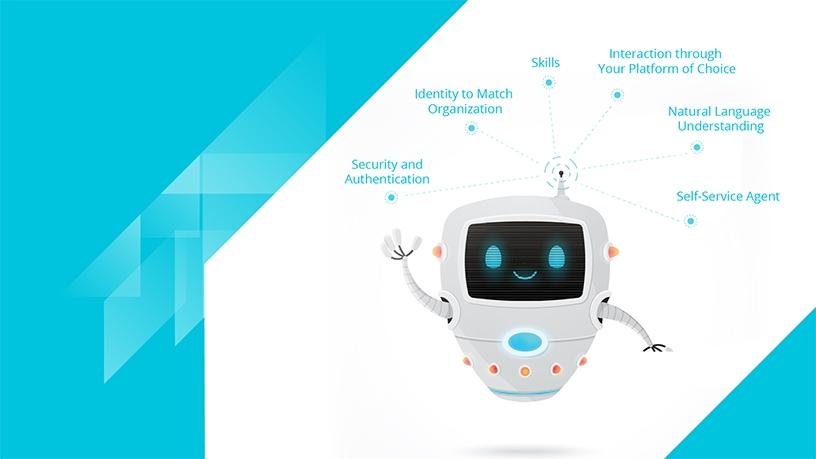 Global enterprise resource planning (ERP) software provider Syspro has introduced a chatbot targeted at organisations in the local manufacturing and distribution sectors.
The voice- and text-enabled chatbot, named Ken, makes it easy for companies to deploy their own bots using artificial intelligence (AI)-based natural language processing to engage with end-users across their digital platforms.
It was introduced as part of Syspro's new ERP software solutions, aimed at helping local organisations automate and integrate their business processes to improve production, inventory control and reporting.
Speaking at the launch in Johannesburg yesterday, Deirdre Fryer, product manager for Africa at Syspro, explained: "Ken was developed out of a need to improve our clients' customer relationship management by building an AI solution that is adaptable to organisations which specialise in various industries.
"Just as you can request Amazon's Alexa to order milk or play your favourite music, Ken has built-in skills to do a price and stock enquiry, customer account related information and transactional enquiries. He also talks to customers who place orders and suggests additional products to complement their items."
As a software development company that provides integrated business solutions to manufacturing and distribution organisations in more than 60 countries, Syspro introduced Ken to enable businesses which trade internationally to easily communicate with their clients, Fryer added.
"Ken ensures that even while we are sleeping, customers in other countries are able to have their queries answered around the clock, on various digital platforms such as company Web sites, Twitter, Facebook and Skype.
"Apart from using AI, he had to go through natural language processing and deep machine learning training to understand and engage in human conversational speech. He has over 1 000 conversations and is also able to evolve himself to learn more skills to adapt to the company's environment.
"At this stage, Ken is only English-speaking but we hope that with the current advancement of machine learning, he will soon be multilingual."
The bot is being piloted across different industries and will be officially rolled out at the end of October. Once it's in full use, it will allow integration with Syspro's ERP software solutions.
Readying for Industry 4.0
The company also unveiled its new ERP software solution, Syspro 8, aimed at helping organisations address challenges in manufacturing and distribution operations.
Syspro's ERP solutions have been in existence for 40 years. The company says its latest software offerings are integrated with several new features such as machine learning, AI, social media and Internet of things (IOT) capabilities, which can be used by businesses as a collaboration tool.
AI enables businesses to keep track of their production processes, while IOT features assist businesses to generate data acquired from different devices, to drive insights and predict customer behaviour.
"Businesses are increasingly concerned with Industry 4.0, which forces manufacturing companies to face the challenge of remaining relevant and sustainable in an increasingly complex environment. Specialised knowledge has become the game-changer," said Paulo de Matos, Syspro chief product officer.
"By combining that level of flexibility and customisation with the ability to collect data more efficiently, from both humans and machines, we've provided the basis for a business to evolve from real-time analytics, to predictive analytics, supporting Industry 4.0 organisations with their digital transformation initiatives."