Joburg banks on nerve centre to enhance service delivery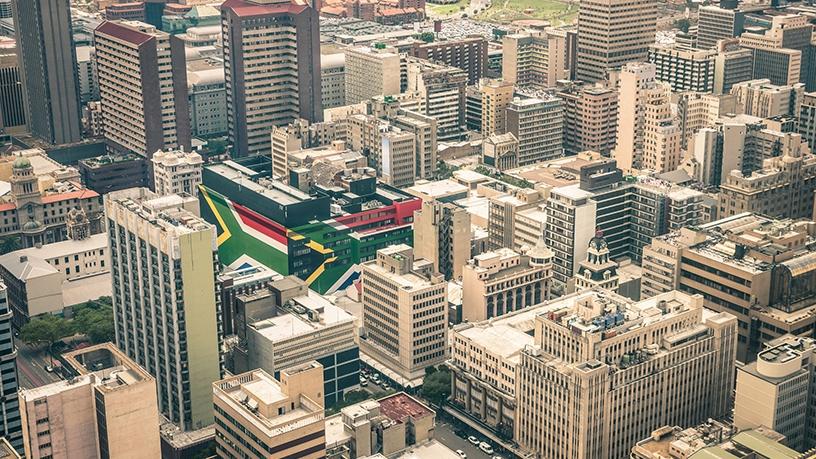 The City of Johannesburg (COJ) has finally made progress with plans to introduce an intelligence operation centre, to enable better decision-making between its emergency and law enforcement teams.
Word of the COJ's plans to implement an Integrated Intelligent Operations Centre (IIOC) can be traced back to 2013, when city officials identified the centre as part of intervention strategies to becoming a smart city.
In 2016, in his State of the City address, former mayor Parks Tau noted the investment importance of a centre that addresses emergencies that require real-time communication and collaboration across departments and agencies.
Last week, the city revealed the IIOC has been set up to integrate all municipal data on a single platform to improve decision-making on critical service delivery issues.
Dubbed the nerve centre, the IIOC is located at the Johannesburg Metropolitan Police Department (JMPD) headquarters in Martindale.
Neani Mulaudzi, operations manager at the Metro Trading Company, says the IIOC fuses streams of complex data and information, which is readily available, for analysis and better decision-making.
The IIOC is designed to enable the city to integrate all existing municipal systems and to enable it to use its available resources efficiently in an effort to reduce response times on service delivery needs, Mulaudzi continues.
He is of the view the nerve centre with enable the City of Johannesburg to compete comparatively with international peers from across the globe and to stay ahead of the curve on the African continent.
Broadband power
To ensure the integrated intelligence centre works efficiently, the city says an extensive broadband network powers the IIOC. This, according to the city, is its single largest spot with such an extensive bandwidth.
Access to broadband connectivity helps the city facilitate information sharing, stimulate economic development, and improve health services and security, Mulaudzi notes. "Using smart technologies enables the city to plan adequately, pre-empt deterrents in its work and improve overall service delivery."
The COJ has invested more than R1.3 billion to establish the Johannesburg Broadband Network (JBN), a 900km fibre broadband network.
The city took a strategic decision to invest in the development of the JBN, to cater for its internal telecommunications requirements at a reduced cost, as well as to stimulate social and economic development in the city.
Besides being a driver of growth and development, the broadband network was also pegged as the initiative that will cement the City of Johannesburg's true smart city status.
The COJ has made clear its ambitions to become an innovation-driven smart city. Last month, in line with its smart city strategy, the city unveiled an integrated ICT system that aims to simplify and streamline cumbersome municipal operations.
Future aspirations
According to Mulaudzi, in future, the IIOC will serve as a modern data centre, allowing seamless interoperability, transmission, sharing and exchange of data packets between all city-owned entities.
"Once all entities have been connected to the nerve centre, they will have reliable information or intelligence for virtually all critical decision-making, be it new infrastructure projects, hiring of key personnel, service delivery improvements, safety and security, or responding to a crisis."
He continues: "The IIOC enables the city to have a single integrated platform for critical municipal data for the benefit of the city's population and economy. It makes it easier for the city to make informed decisions based on evidence, and to anticipate and respond to occurrences rather than reacting to them."
Commenting on the nerve centre's current status, Mulaudzi reveals the IIOC hosts the JMPD's extensive network of CCTV cameras, which monitor crime in and around the inner city.
He goes on to say the JMPD was prioritised in order to bolster safety and security in the city and mitigate petty crime around the inner city. Other entities will be brought on board once deployment plans have been finalised.
"In future, CCTV surveillance in the IIOC will not only be used for crime detection and prevention but to monitor and analyse traffic flow and congestion, maintain active control over the maintenance of municipal services, and improve emergency response times and overall service delivery.
"In general, intelligence operation centres enable cities across the globe to do more work with limited resources, thus become smart cities using technology. The idea of an IIOC is to make the city operate more efficiently and address municipal backlogs adequately.
"Residents of Joburg will, in future, take pictures of faulty or damaged municipal infrastructure and send that to the IIOC. This information will then be used to initiate work orders for repairs and maintenance of public infrastructure," Mulaudzi concludes.