82 global airlines now offer in-flight WiFi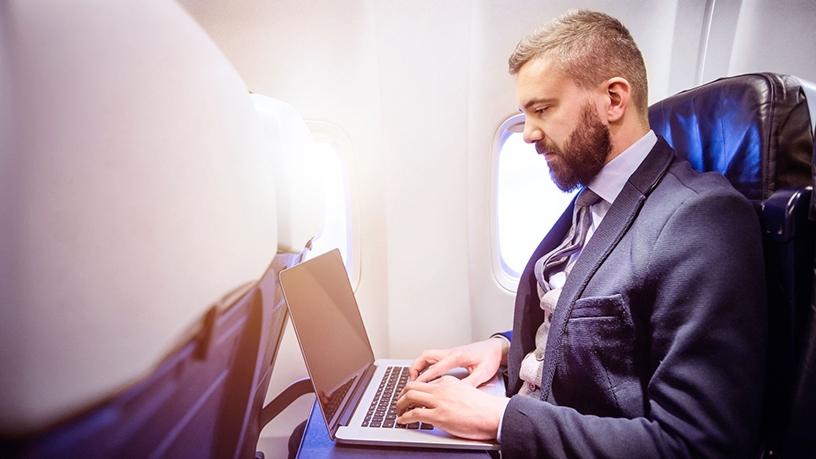 Around 82 airlines worldwide now offer in-flight WiFi, indicating a 17% increase from a year ago.
This is according to the annual Routehappy 2018 WiFi Report, conducted by merchandising flight shopping platform, Routehappy. According to the report, in 2017, major airlines from every corner of the globe began their long-awaited WiFi rollouts, while early adopters began system upgrades.
"Nearly half (43%) of all available seat miles (ASM) worldwide now offer at least a chance of WiFi; up 17% from the 2017 report. Best WiFi is now available on 16% of ASM worldwide, representing a staggering 129% increase from the 2017 report, while basic WiFi continues to lose ground, representing just 27% of connected ASMs worldwide, a 16% decrease from the 2017 report.
"Better WiFi remains the most common type of WiFi, at 57% of ASMs worldwide. While Better WiFi represents a majority of ASMs, it is now losing ground to Best WiFi as airlines upgrade existing systems or start fresh with Best WiFi. The top three airlines offering the most ASM with WiFi are Delta, American, and Emirates, respectively," reveals the report.
While airlines are still in the process of rolling out WiFi to their fleets, Routehappy has scoured thousands of data points to determine the exact status of deployment. Routehappy's WiFi data not only tracks which airlines offer in-flight WiFi, but also its availability to consumers by chance, quality, coverage, and cost, tracked by cabin, subfleet, airline, and flight.
"2017 was another progressive year for in-flight WiFi, with a large increase in the amount of airlines that provide WiFi access, on top of the growing availability of nearly half the available seat miles worldwide," said Robert Albert, CEO of Routehappy. "The 129% growth of Best WiFi is extraordinary, it shows the commitment airlines are making to best in class systems and we expect to see this number increase even more in 2018."
Furthermore, the report notes that 13 airlines globally now offer WiFi on 100% of long-haul flights, and these include : Kuwait, Lufthansa, SAS, Air Europa, Delta, Emirates and another 43% of all ASM worldwide now offer at least a chance of WiFi. The top three airlines that offer the most ASMs with WiFi are Delta, American, and Emirates, respectively.
According to a Juniper report, in-flight WiFi will be offered on over half of global commercial aircraft by 2022, driven by the impact of the bring-your-own-device trend.
"In-flight wireless streaming is increasingly being offered as an in-flight entertainment option, based on a lower installation cost and weight savings versus seatback systems. With many vendors offering combined wireless streaming and WiFi connectivity services, wireless streaming will replace seatback in-flight entertainment on most short-haul flights, with seatback in-flight entertainment being increasingly reserved for longer flights with premium carriers," reveals the report.