Avaya's Ava takes on new life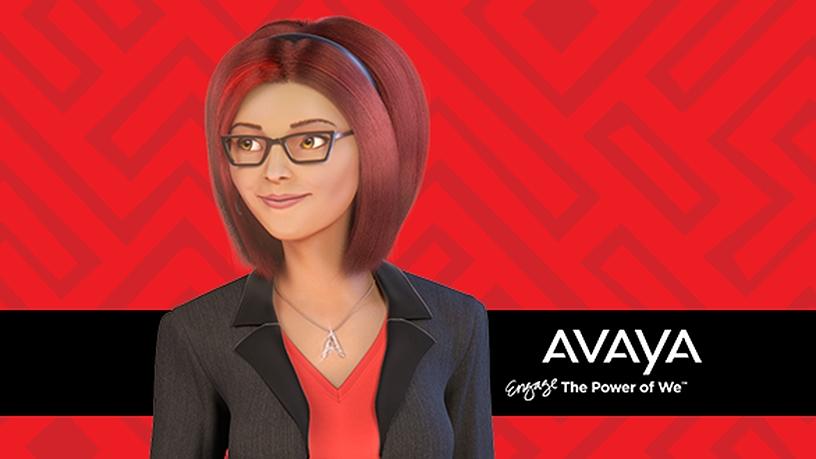 Avaya will make its foray into artificial intelligence (AI) with its new and improved Ava system - a digital AI-enabled personal assistant for the enterprise.
Ava was launched four years ago as a simple bot for online support, answering queries from partners and customers without human intervention.
AI is one of the key emerging technologies the unified communications company will focus on as it enters its new chapter, after it emerged from self-imposed bankruptcy in December and listed as a public company earlier this year.
The new Avaya Ava is a cloud-based AI solution for automating and managing digital interactions with customers through social and messaging platforms.
It was unveiled at the annual Avaya Engage conference, taking place in New Orleans this week.
"With nearly five billion mobile device users sending 20 billion texts and 60 billion social networking messages each day via apps such as Facebook Messenger, Twitter Direct Message, WeChat and LINE, your customers are more accessible than ever - if you know how to interact with them," Avaya wrote in a whitepaper.
"This dramatic shift toward mobile messaging requires a decisive change in the way you provide customer service. Mobile application popularity is on the increase and is now a top three choice among consumers under the age of 55 for contacting an organisation."
Avaya Ava aims to provide a solution to help companies reach their customers through the apps they are already voluntarily choosing to spend so much time on.
The AI architecture makes use of natural language processing, machine learning, sentiment analysis and innovative analytics.
"Avaya Ava can engage with customers using social media, chat and messaging channels, and provide immediate self-service support as well as deliver the customer to agent-based customer care. When handing off to agents, Ava transfers the full context of the upfront automated experience, eliminating the need for customers to repeat information and steps already taken," the company said in a statement.
"The increasing number of channels customers use for service needs presents a significant opportunity for artificial intelligence technologies," says Mary Wardley, IDC VP for customer care and CRM.
"While it's nearly impossible for a company to dedicate enough live agents to monitor and be responsive to all channels, including social media and messaging platforms, an AI-enabled solution offers the capability to quickly engage the customer as the first, and potentially, the entire interaction in a highly satisfactory experience."
The technology can support 34 languages and Facebook, Twitter, WeChat and LINE, with more to be added as the solution evolves as it is built on an open API.