Fighting the fake news scourge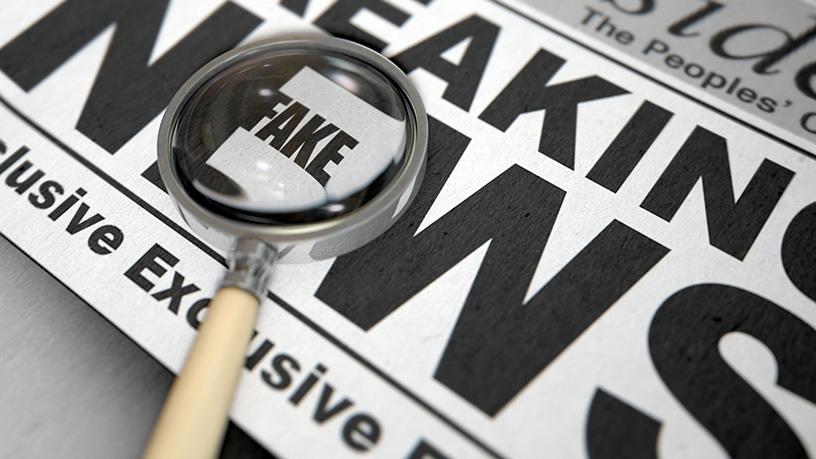 Fake news isn't new. Stories invented to entertain or trick people have been around for a long time. However, the flood of click bait and the growing scourge of false information on social media is making it impossible for individuals to trust a large amount of the media they consume online.
Certain fake news sites use sensationalist headlines to draw the reader in to garner more clicks, but others have far more sinister motives, such as propaganda and deliberate misinformation.
The past few years have seen a slew of fake news stories fool the masses. For example, last month in April, ABC News appeared to announce that McDonalds was planning to phase out its flagship 'Big Mac' burger from its menu. It was also falsely reported that the mayor of London encouraged Muslims to riot during President Donald Trump's visit to the UK.
In addition, a study conducted by researchers from Ohio State University claimed that fake news most likely played a 'significant' role in costing Hillary Clinton the election, suggesting that around 4% of President Barack Obama's 2012 supporters were dissuaded from voting for Clinton in 2016 by belief in fake news stories.
A threat to freedom
Dan Brahmy, co-founder and CEO of Cyabra, a technology start-up that specialises in protecting international public organisations from fictitious activities in social networks, says the US election wasn't the only campaign influenced by fake news.
"Fake news is currently one of the biggest threats to freedom of choice. The world now knows that misinformation campaigns conducted by other countries made a significant impact on the results of many major election campaigns across the globe, including Brexit and the US presidential campaign."
In addition, he says the business world saw PepsiCo, the world's second-largest food corporation, lose $10 billion in less than a week as a result of an organised fake news attack.
Today, many countries are trying to promote agendas and international interests through false discourse via fictitious online campaigns, he continues.
"The biggest challenge in these cases is to identify and analyse, as quickly as possible, that a discourse that seems to be real is actually completely false, and then take care of it before it can be overwhelming and convincing other users."
He says Cyabra offers an integrated solution that does exactly that, and protects digital assets against misinformation attacks by interested parties. The company monitors social networks 24/7 and warns the client immediately should any negative activities be spotted, to stop the "snowball effect" as quickly as possible.