To unlock the value of ERP, set it up right
Correctly scoping an ERP project beforehand helps improve deployment success and subsequent adoption, ensuring real value is realised.
Enterprise resource planning (ERP) projects fail for many reasons and while the vendor and its deployment partners are the experts, their skills and expertise can take the project only so far.
Customers have to get operationally involved right at the beginning, when the project is being scoped, which helps improve deployment success, but also subsequent adoption. And that's where the real value is unlocked.
Six customer challenges:
1. Part of the scoping is figuring out what skills will be needed to see the deployment through to adoption. Without the right skills available to ascertain if the ERP solution is a fit for the business and that the vendor partner has the necessary skills to deploy it, the project is bound to suffer.
2. Many people fail to understand the impact the new system will have on the business − such as requiring people to follow new steps to complete a process. Requisitioning new equipment, how to capture customer details and how they interrogate data to create a report are examples of simple processes that could be changed and will impact the way people work. It takes time to learn the new process and adopt it. It can also create an initial overhead for people, one they'll likely want to avoid as they deal with being busy. That's why it pays to encourage people to move through this period with the right training and coaching to get the automated productivity benefits the new system should deliver thereafter.
3. Some customers fail to realise the effort they must put in, such as training, to get the benefit from the new system. Training supports user adoption as well as first line internal support and that's beneficial to reducing long-term overheads, improving availability and encouraging user adoption.
4. It is important to emphasise the need for different role-players in the deployment. Operational managers and users are important to deployment and adoption, and no project will do well without them. But lack of active leadership involvement will have far worse consequences. Every deployment requires business decisions, something junior personnel are loathe to take since making a wrong one may jeopardise their careers. Executive involvement also helps project teams, consisting of the deployment partner, consultants and the customer's own personnel, achieve milestones and overcome hurdles.
5. ERP deployment projects need to be resilient. They take time, they need important business decisions to be made, they must work with the business's other systems and data, they must go live and the deployment team must at some point hand over to users and operational support. If key people in the project are on leave, sick, transferred, promoted, resign or leave the project for any other reason, then it interrupts the project. The company must have someone who can take over when they're not available.
6. Perhaps one of the toughest challenges for the deployment partner is having little to no sway when it comes to enforcing deadlines, deliverables and making key decisions. It becomes a complex challenge when the ERP partner needs to understand key financial data, for example, yet a senior executive, who is busy and dealing with many pressures, tells them to figure it out on their own. It can be tricky negotiating internal politics. A third-party project manager, mediator or consultant can consequently have a tremendously positive outcome for ERP deployments.
Systems integrator challenges
The vendors and deployment partners are also responsible for properly scoping projects to help them succeed. The scope should clearly set out the business case, a description of the project, the criteria for success, limitations and constraints of the solution, the business and skills, as well as any assumptions that are being made.
ERP deployment projects need to be resilient.
But a lot happens between granting a system integrator's salesperson a meeting to discuss their software and the eventual go live date. Salespeople have KPIs that may not connect seamlessly with the customer's strategic business goals.
People who lack the technical skill to know for sure may make promises upfront that later cannot be fulfilled. Sometimes people simply miss crucial information during discussions so it never filters down to the implementation team. Or the systems integrator underestimates important elements of the project.
These may seem like basic issues, yet I see them reoccur frequently. However, when putting an experienced systems integrator together with a skilled customer, the results are excellent.
These are the companies that unlock the value of the ERP solution and get the productivity, insights, financial and other business benefits from digitalising and automating the core business processes.
They're the ones who used to take a month to do a recon but it now gets done in two hours. They're releasing the full potential of the new solution because they started the project right − by scoping it correctly upfront.
* This is the final instalment of my Industry Insights column on the challenges and opportunities in ERP deployments. Please share your views and any questions you may have. Feel free to connect with me on LinkedIn at https://www.linkedin.com/in/gerrit-olivier2411/.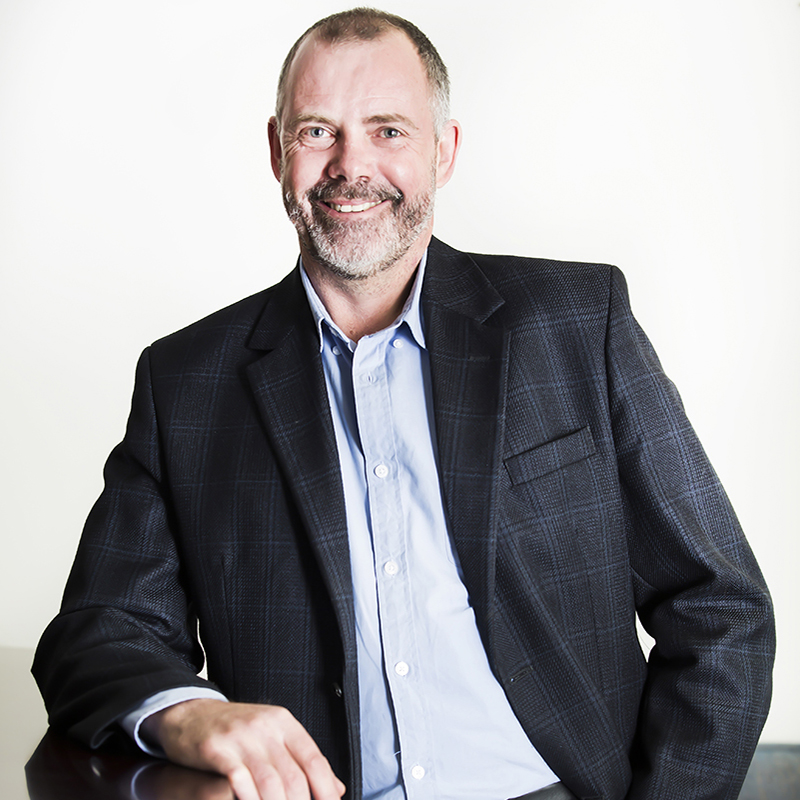 Founder and CEO of About IT


Gerrit Olivier is founder and CEO of About IT and 30-year industry veteran. He is a qualified chartered accountant who was a co-founding member of CS Holdings, later sold to Bytes Technology Group, and is a former partner at Coopers & Lybrand, which is PricewaterhouseCoopers today.

He has a rich history in financials and ERP, has developed his own project methodology, developed a cash receipts system for Pastel, has worked with the Nelson Mandela Children's Fund, and a number of blue-chip brand names in South Africa.

Olivier passionately pursues the evolution of IT as businesses embrace new methods of working, new ways to engage customers, and the benefits of data analytics in the era of digitalisation and cloud.

He is chief architect of About IT's strategy for evolving the cloud ERP value chain in lockstep with these emerging trends. His strategy hinges on developing About IT's infrastructure-as-a-service and data analytics products, services and professional consulting to empower medium to large business owners and managers.

Olivier ardently pursues accessorising cloud technologies for medium to large operations so they can gain operational efficiencies and financial benefits for added value.