Death of the data centre: A premature pronouncement?
The imminent demise of the data centre is being predicted by some eminent IT industry research groups and analysts who point to advancements in public cloud technology and the Internet of things within a utility computing model as its replacement.
Are they wrong? Last year, respected IT journalist Andy Patrizio wrote that "...the demise of the data centre [is] greatly exaggerated.....[it] is not going away, it's being reimagined."
It is a position that's supported by the Forbes Technology Council, a global community of leading technology executives. It reports that "the notion that cloud computing would replace on-premises, private data centres wholesale is losing traction".
While the enterprise data centre isn't following the dodo bird into extinction, there is a need for change, modernising and "reimagination".
Jake Ring, a US-based data centre colocation and managed services specialist, says "....data centres must become more cost-effective and efficient to operate [and] be more flexible to support higher power configurations, and scale faster".
Undoubtedly, there is a clearly-defined need for the data centre to accommodate new technologies such as software containers, advancements in edge computing, evolving software-defined storage and software-composable infrastructures.
The agile network is rapidly deployable and, unlike the capital-intensive purchase paradigm of old, features a modern, flexible consumption model.
The first step in the modernising process is to accept the fundamental difference between the "traditional" data centre: the on-premises, "siloed" data centre, which is indeed dying, and the modern data centre which is undergoing a change - a metamorphosis - into a more acceptable alternative, the "agile" data centre.
What is an agile data centre? The renowned data scientist and technology consultant Dr Eric D Brown DSc defines the agile data centre as "one that allows organisations to efficiently and effectively add, remove and change services at the speed of the business, not the speed of technology".
In a report, Dr Brown notes that "with an agile mindset, the concept of the data centre moves away from being a liability that continuously consumes resources, to being an efficient and effective way to deliver services to internal and external clients".
Dr Brown is not alone in his belief that "agility" doesn't necessarily mean moving the data centre to the cloud. Increasingly there is an acceptance that the agile data centre is a data centre modernised to adopt cloudlike methodologies and management structures with a focus on speed, quality of service, disaster recovery, predictive data analytics and manageability at scale.
In essence, the agile data centre replaces the random, disjointed functions of the traditional data centre with integrated, cross-domain automation features. The agile data centre also eschews the constraints of rigid network architectures for the agility of fabric-based networks.
Most significantly, the agile network is rapidly deployable and, unlike the capital-intensive purchase paradigm of old, features a modern, flexible consumption model.
The agile data centre, with its emphasis on embedded fabric-based network automation at scale, enables plug-n-play fabrics in minutes (if not seconds) while reducing complexity and saving time.
In addition, the agile data centre permits multi-vendor integration and management, which provides a cost base able to compete with public cloud technologies and also leverage investments in existing data centre infrastructure.
A key advantage of the agile data centre is more insight for managers who increasingly demand the granular visibility and real-time analytics needed to make more effective, short-notice, data-based business decisions.
One of the most fundamental business decisions that must be made is how the data centre will accommodate blockchain technology which is demonstrating many noteworthy implications for business transactions in the immediate future.
Blockchain is the peer-to-peer electronic cash technology behind Bitcoin and other crypto-currencies. It is fundamentally a distributed digital ledger or database. An entire network must contribute to its creation and support.
Up to now, a trustworthy third-party (a bank or a government institution) has been needed to guarantee the integrity of monetary transactions between two parties. Blockchain removes this need, facilitating business transactions between buyers and sellers around the globe who no longer require any assistance from a financial or government institution.
There is little doubt that blockchain is set to revolutionise industries such as finance, health, government, medicine, manufacturing, logistics and transportation.
Data centre managers will have to adjust to the changing realities presented by blockchain's challenges, including demands for exceptional and unprecedented levels of power and cooling.
Importantly, and in this light, organisations will need agile data centres with the most appropriate infrastructure in order to remain competitive. This will also include a secure environment because the promise of exceptional riches from the crypto-currency market is giving rise to a slew of new, multi-faceted cyber threats with which the new breed of agile data centres will be forced to contend.
As we've come to realise, blockchain and other modern workloads - including mobile, analytics, Internet of things, social media and machine learning - are beyond the capabilities and resources of the traditional data centre. Fortunately, the era of the agile data centre is fast approaching.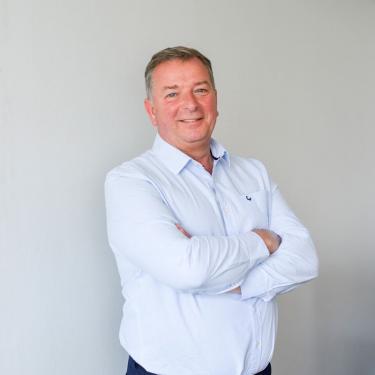 Director, Duxbury Networking.

Paul Stuttard is a director of specialist distributor Duxbury Networking. Currently Cape-based, he has been with the company for 29 years and has extensive experience in the IT industry, particularly within the value-added distribution arena. His focus is on the formulation of future-oriented network optimisation strategies and business development objectives in collaboration with resellers and end-users in Southern Africa.