Blue Label earnings tick up after Cell C investment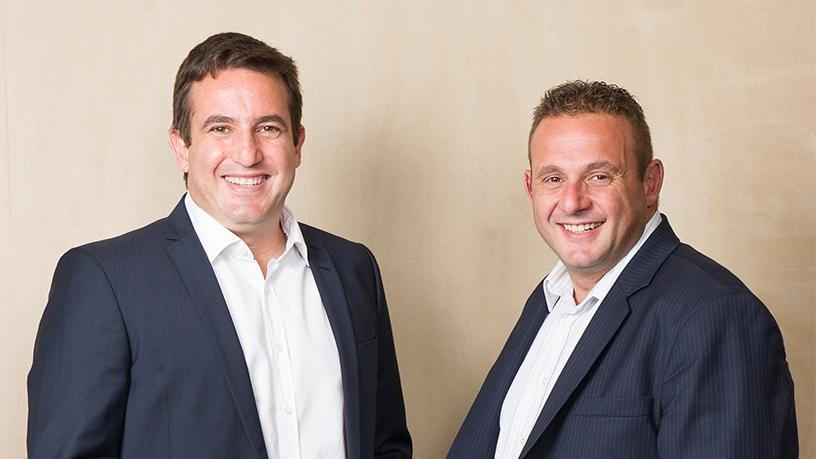 Blue Label Telecoms saw group revenue and headline earnings growing for the half year ended 30 November 2017, while the group's share of losses in Blue Label Mexico declined by 52%.
The JSE-listed group saw headline earnings per share (HEPS) for the six months grow by 109% to 166.68cps. Earnings per share (EPS) were up 110% to 167.43cps, while group revenue increased by 2% to R13.5 billion.
Blue Label says if it included the gross amount generated on the sales of "PINless top-ups", of which only the gross profit earned is accounted for, the effective revenue growth would have been 10%.
Group earnings before interest, taxes, depreciation and amortisation (EBITDA) increased by 9% from R715 million to R778 million.
As a result of the restructuring of working capital, cash generated from trading operations amounted to R3.3 billion, which facilitated the payment of the cash element of the acquisitive cost of the group's investment in mobile operator Cell C.
Core headline earnings for the six months amounted to R1.36 billion, resulting in an increase of R804 million (146%). These earnings included a share of profits in Cell C of R928 million, which included the recognition of an increase in a deferred tax asset of R1.92 billion, of which the group's 45% share amounted to R865 million and its share of profits in 3G Mobile of R36 million.
On 2 August 2017, Blue Label, through its wholly-owned subsidiary The Prepaid Company (TPC), acquired 45% of Cell C and 47.37% of 3G Mobile for R5.5 billion and R0.9 billion respectively. TPC then acquired the remaining 52.63% of the issued share capital of 3G Mobile with effect from 6 December 2017, the date on which the Competition Tribunal approval was granted.
The South African business continued to grow, with revenue up 2% to almost R13.3 billion. Blue Label says this was organically achieved through continued expansion of its distribution channels. Amounts generated on "PINless top-ups" increased by R1.2 billion, from R2.8 billion to R4 billion.
Net commissions earned on the distribution of prepaid electricity continued to increase, escalating 21% to R124 million.
A decline in gross profit margins, from 7.84% to 7.68%, as well as an increase in overheads, had a direct impact on the SA business' EBITDA, which declined by 1% to R742 million.
Declining losses internationally
The international operations continued to be loss-making but improved on previous losses.
Blue Label Mexico's losses declined from R44.7 million to R20.4 million, of which the group's share amounted to R10.5 million after the amortisation of intangible assets. This was a big decline compared to losses of R22.1 million for the same period a year ago. Blue Label says the decline in losses was due to a 27% increase in revenue from R1.5 billion to R1.9 billion.
"This was achieved in the pursuance of its strategy by increasing the number of transactional terminals, customer penetration through incremental products and services provided as well as extending its reach to merchants through the distribution channels of Grupo Bimbo," Blue Label says.
The resultant gross profit increased by R35 million (73%), underpinned by an increase in gross profit margins. Operational expenditure increased by 17%, of which payroll costs accounted for the majority of the increase in line with the necessity to employ additional staff in support of the growth in business operations.
As a result, EBITDA equated to a turnaround of R23 million, from a negative R21 million to a positive R2 million.
"Following Blue Label Mexico's continuous improvement in operations, it is expected to provide a positive contribution to group profitability, given their consistent growth in revenue generation at sustainable improved gross profit margins and compounding annuity revenue generated from starter packs," the company says.
Oxigen Services India and 2DFine Holdings Mauritius used to be accounted for as investments in associates and joint ventures but for the last financial year were switched to being accounted for as venture capital investments at fair value. The fair value gain of R264 million, less deferred taxation thereon of R9 million and the group's share of losses of R120 million, resulted in a positive contribution to group earnings of R135 million in the comparative period.
The change in fair value of venture capital investments between 31 May 2017 and 30 November 2017 increased by R0.7 million.