Ackermans digs into transaction data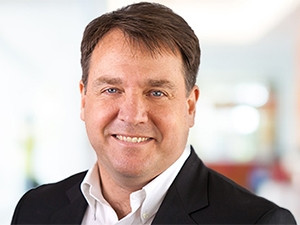 Local retailer Ackermans has signed an agreement to license US-headquartered Applied Predictive Technology's (APT) software across its stores.
APT is a MasterCard company that enables organisations to precisely measure cause-and-effect relationships between business initiatives and outcomes, to generate economic value.
The analytics software company says it has deployed its software solutions, Test & Learn and Market Basket Analyzer, to analyse transaction data across local Ackermans stores in areas including merchandising, pricing, real estate, capital expenditure and marketing.
The data will provide information that will assist the retailer to better understand customers' shopping behaviour, analyse effectiveness of different promotional offers and provide personal offers to customers through various digital channels, adds the company.
"As we continue to expand, APT's software has enabled us to unlock maximum value from our data, quickly and accurately generating actionable insights to inform decision-making across many areas of our business," says Marchie Malan, finance director, Ackermans.
"Test & Learn allows us to spur innovation, grow our top and bottom lines, and most importantly, identify key areas where we can offer greater value to stakeholders."
According to APT, its proprietary Test & Learn software utilises algorithms to analyse large amounts of data, enabling businesses to conduct experiments and allowing them to make optimal decisions and implement business initiatives at scale.
During an initial engagement with APT, Ackermans used the Analyzer software to address several critical business opportunities, identifying return on investment improvement opportunities and conducting tests to determine how to most effectively allocate space to different categories of items, particularly for categories with higher space requirements, like homeware, adds the company.
The software also helps companies determine which ideas work, where they work best, and how they can be improved, empowering clients to make data-driven decisions, it adds.
"We look forward to continued collaboration with an organisation dedicated to enhancing its analytics programme across its business," says Anthony Bruce, CEO of APT.