Obituary: Frank Heydenrych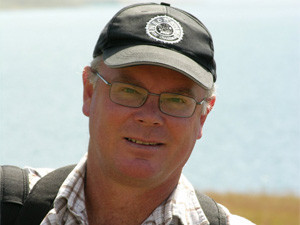 Frank Heydenrych, who died on Tuesday at the premature age of 55, was an enormous influence in the South African IT, journalism and sports communities for over 25 years.
Many senior journalists and publishers in the technology and trade media worked with and were mentored by him and will remember his professionalism, rigid adherence to deadlines, fairness in the workplace, and knack for telling a great story, both in print and around the braai.
After editing ComputerWeek, he founded a successful public relations firm with many well-known enterprise technology clients.
Heydenrych convinced many of us that the technology industry was really about people and that the way to understand it was to spend as much face time with those people as possible. He was public with his praise and private with his correction, but exacting in his standards.
He believed users should always control their technology, not the other way around, and was sometimes accused of being a Luddite for it. But he embraced what technology could do, founding and running a number of online discussion groups with former colleagues and friends devoted to endless debates on sports, technology, politics and religion, as well as using his influence to improve his home suburb of Linbro Park, in Johannesburg.
As well as being an award-winning journalist and editor in the technology industry, Heydenrych was also an accomplished sports writer, talk show host and analyst with an encyclopaedic knowledge of cricket, rugby, cycling, current affairs, music and cooking.
He leaves behind his stepdaughter, Nicky Lejeune, and two sons - James and Matthew.
ITWeb's thoughts go out to his family. He will be greatly missed.