HR in the digital era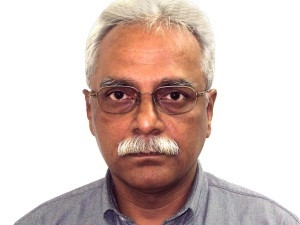 The employee of today is presented with countless exciting opportunities across all possible platforms. Spoilt with options, hopping to another organisation is a common practice in the workforce. On the other hand, the lookout for top performing talent has been a constant challenge for organisations. Also with businesses going through sporadic changes due to technology advancement in the digital era, a proficient and a steady team is a requisite, says Nihilent Technologies.
In the wake of such dynamism, the role of the Human Resources (HR) function has never been more critical. A roundtable discussion with the department heads, a dialogue on the type of capital investment that will meet the company's vision and mission is still important.
Along with the need to have a good understanding of the business function, customer demands, competition and the skill-set expected of the candidate, it is imperative for the HR team to be conversant with analytical tools and techniques. It is no longer a mere support function that is responsible for staffing, recruitment and development of the human capital. In addition to the traditional way of managing human capital digital technologies has opened up new capabilities in the HR practices.
How predictive analytics can help HR leaders
As HR personnel, how many times have you faced flak from employees on inviting them to learning programmes that do not fit their skillset? How often does the HR executive yearn for a "computer" to sift through the scores of r'esum'e to identify new talent?
If the HR function has the expertise to use analytical tools, such situations can be controlled, processes improved and possibly predicted. Predictive analytics help HR leaders to identify which employee requires what type of workshop. Customised programmes can then be designed for a group.
Text mining and text analytics can help convert the unstructured data in r'esum'es into structured data in databases for quick access and refined searching.
Secondly, analytical tools can also prevent revenue loss of the business. Issues such as overstaffing and understaffing will not arise when the right analysis is performed. In addition, using predictive analytics, HR can forecast fundamentals such as a productive hire from the group of candidates, which existing top talent in the company is contemplating to quit and how can the right candidate be sourced.
Some areas where analytics can be gainfully applied are:
* Predict attrition of high performing individuals;
* Plan fast track growth for high performers;
* Plan right fitment for employees;
* Employee churn analysis to prevent high risk churn; and
* Compensation analysis.
Companies will do well to be proactive and adopt predictive analytics for their business units as it is a valuable asset.
MNC success with analytics
Black Hills, an energy conglomerate is a brilliant example benefiting immensely using workforce analytics. Other global companies that have benefited by using HR analytics are Google, Oracle, Sprint, Starbucks etc.
This is a massive turning point for budding HR professionals as their insights are now acknowledged by the senior management. Nevertheless, one needs to embrace the ever-changing technology to keep up with the current trends, else there is every possibility that they will miss the bus.