Mastercard, Yoco to provide 15K devices to SMEs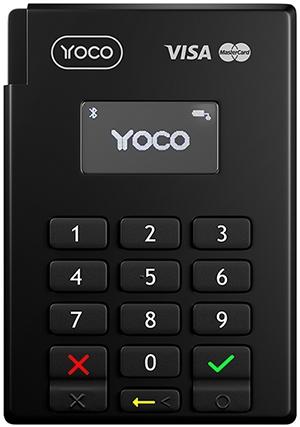 Mastercardhas partnered with Cape Town-based fintech start-up Yoco, to provide 15 000 mobile point-of-sale (mPOS) devices to local small and medium enterprises (SMEs) by the end of the year.
Launched in 2015, Yoco enables SMEs to accept card payments, and has provided card readers to over 14 000 South African merchants, most of which had never accepted cards before.
By integrating the Yoco devices with the Mastercard Payment Gateway Services, the companies bring to MasterCard cardholders secure contactless payment-enabled devices.
Yoco says it will roll out its devices to SMEs in various parts of the country, while educating business owners on the benefits of going cashless.
To start accepting card payments, business owners have to connect the Yoco card reader to their Android/iOS smartphones or tablets, notes Yoco. The hardware is paired with a POS application and business intelligence portal to give businesses real-time access to sales insights and analytics, helping them to further boost their revenue through informed decision-making.
"Small and medium businesses employ over 60% of the labour force in SA, yet they lack the basic tools necessary to accept electronic payments and run their businesses effectively," says Katlego Maphai, CEO of Yoco.
"Through this partnership, we will empower even more small businesses that previously did not accept card payments, while growing the market and making a contribution to our economy."
Yoco says over 70% of its merchants had never accepted cards before. The company claims its POS solutions are cheaper and easier to set up. There is a once-off fee for the device (between R1 700 and R2 750) and there are no monthly rental fees. The company makes money by taking a cut of up to 2.95% on all transactions.
According to Mastercard, small and medium merchants that have never accepted card payments are turning to mPOS solutions to expand their customer base and increase sales.
MasterCard says it has developed partnerships with companies across multiple categories to enable simple and secure payment transactions to fit every consumer lifestyle, enabling them to use the device that is most convenient to them.
"While the number of South Africans with access to formal banking products has grown substantially over the last few years, the number of card acceptance locations - especially at small businesses - has not grown in parallel," says Mark Elliott, division president for Mastercard Southern Africa.
"Solutions like Yoco enable these small and medium businesses to respond to their customers' increasing desire to pay for goods and services with payment cards rather than cash, which is higher risk, without making large upfront investments in infrastructure or facing high transaction costs."
Earlier this month, Yoco opened its first retail store on 4th Avenue in Parkhurst, Johannesburg.
At the store, business owners are able to see demonstrations on how the Yoco card reader integrates with Yoco partner companies like Xero (accounting), TabletPOS (powered by iKentoo) and Vend (POS).