Yoco, Social Collective track Mandela Day impact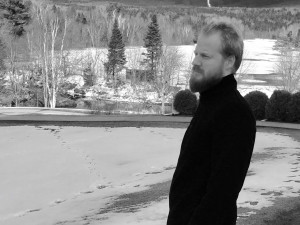 Local payment services provider Yoco and engagement tracking company The Social Collective have partnered to digitally track the impact of Mandela Day activities.
The Social Collective acts as the digital connector between volunteers, NGOs and companies, and provides digital services to corporations looking to monitor and evaluate their charitable initiatives.
In light of commemorating Mandela Day (18 July), the organisations say they will offer a donation-collection and volunteer hours tracking and rating service to organisations supporting NGOs.
This Mandela Day, South Africans have been called to take #ActionAgainstPoverty. Every Mandela Day, South Africans make impressive contributions to the community, but calculating and quantifying those efforts has always been a difficult venture, says Yoco.
"Participating in this service will ensure all [those efforts] this Mandela Day are quantifiable and as impactful as intended to be. Our mission is simple: we want to track impact and donations while enabling community engagements ? using innovative technology," says Duncan Luke, founder and CEO of The Social Collective.
The Social Collective, he continues, will provide its tracking technology platform to monitor and evaluate data such as attendance, hours volunteered, outcomes, photo collection and financial contributions. Yoco will provide its point-of-sale device and app as well as a business portal, where organisations can manage their sales or donations in real-time.
"The data is captured via the paying companies' Web applications. We have a full application programming interface for custom integrations and RSS feeds to publish content online. We also provide a database solution that helps our clients monetise and sustain their great programmes," adds Luke.
The deal is offered to companies supporting NGOs for their staff volunteerism, small businesses that would be willing to welcome volunteers, and beneficiary organisations that would like to collect donations via the Yoco card reader and make use of The Social Collective's volunteer reporting management system.