SA: a year in social media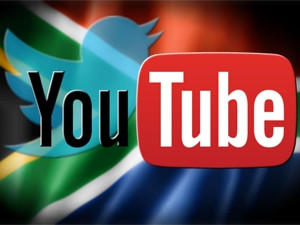 Smartphone proliferation, operators' data push and the gradual reduction of data costs are all factors that have underpinned the progression of SA's social media landscape in 2014.
Just as we enter the penultimate month of the year, which has seen YouTube overtake Twitter for the first time locally, and Facebook users bear testament to the fact that social media has become truly mainstream in SA, the digital world at large has passed the three billion mark in terms of total Internet users*.
Keep up this pace, and the world will likely meet the United Nations Broadband Commission's projection that more than half the world's population will be online by 2017.
"Global conversation agency" We Are Social's latest digital statshot reveals that, of the globe's 7.3 billion inhabitants and three-plus billion Internet users, there are over two billion active social media accounts - 1.6 billion of which are mobile-based.
And, although a contrary impression may exist, South African users are not that far behind the world's developed nations when it comes to social media adoption.
BMI-TechKnowledge (BMI-T) director Brian Neilson says, although demographic differences (such as the spread of living standards measure, or LSM) would need to be considered, in like-for-like LSM bands SA is close to developed trends. "Of course, this also means more South Africans have access to handsets than PCs and hence consume social media primarily on mobile devices."
Defining developments
Neilson lists general large growth in usage - both as a natural S-curve trend and as a result of availability of highly capable, connected devices, notably smartphones - as one of the defining social media developments that have morphed the local landscape this year.
Secondly, Neilson says, there has been growth in the use of global platforms like Facebook, facilitated by the availability of smartphones - at the expense of home-grown platform Mxit - which was originally developed to accommodate the large base of feature phones, he notes.
BMI-T analyst Clinton Jacobs says the power of the network effect is key here. "Niches could do alright, but scale adds real value."
World Wide Worx MD Arthur Goldstuck, who released the SA Social Media Landscape 2015 report with Fuseware yesterday, says LinkedIn continues to be the "surprise package" of South African social media. The platform has seen a 40% rise in users since last year, with 2013's 2.7 million becoming 3.8 million in 2014.
However, the real hallmark of the shift in social media SA has seen this year, says Goldstuck, is the growth of visual content.
*According to Internet Live Stats on 3 November 2014. Part of the Real Time Statistics Project, Internet Live Stats encompasses an international team of developers, researchers and analysts that use an advanced algorithm to derive an estimate that is as accurate as possible, on all things Internet.