MasterCard, university collaborate on biometrics research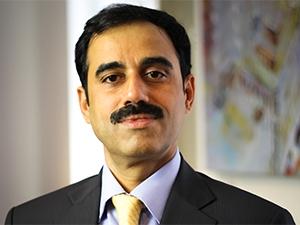 MasterCard and the Department of Computer Science at the University of Oxford have partnered on a new research initiative which aims to highlight and seek solutions on barriers to the adoption of mobile biometric technology in financial services.
According to MasterCard, the new research project, titled "Mobile Biometrics in Financial Services: A Five Factor Framework", explores the fast-evolving technology of the mobile landscape and provides bank executives with guidelines to successfully bring mobile biometrics to life. The research is premised on five focus areas: performance, usability, interoperability, security and privacy.
"Only 36% of relevant banking executives feel they have adequate experience to deliver, and banks see biometric technology as a way to provide greater convenience and security to customers as they access their accounts, whether using a fingerprint, an iris scan or a selfie to confirm identity. But, long-term success for a bank requires that they address all factors equally to protect against threats," explains the global payments company.
MasterCard's biometrics solution, MasterCard Identity Check Mobile, aims to deliver widespread and responsible adoption of mobile biometric solutions in financial services.
"Biometric authentication has a lot of potential, but it is important to address the objectives of each of the five factors when designing solutions. Working together with MasterCard enables us to solve realistic threats to the industry with the best technical and scientific ideas. Users will need consistency, quality and assured security for this technology to thrive," says Professor Ivan Martinovic, Department of Computer Science at the University of Oxford.
Ajay Bhalla, president of Global Enterprise Risk and Security at MasterCard, says: "Effective mobile biometrics melts into the broader experience of consumer-centric financial services, giving people the power to instantly access their financial information or make a payment. They're driving the trend toward a password-free future where digital identity is all about who we are, not what we remember."
Considering that global sales of smartphones are expected to reach $400 billion by next year, the company says people everywhere will increasingly have access to the tool that makes mobile biometrics possible.
"MasterCard and Oxford have done important work in exposing some of the root causes for the inconsistent adoption of mobile biometrics in financial services," says Ravin Sanjith, programme director: Intelligent Authentication at Opus Research. "We expect the five factor framework to become an indispensable aid for industry professionals and decision-makers to have better informed, strategic discussions that drive towards more efficient and successful high-scale implementations."
Juniper research reveals the number of mobile payments authenticated by biometrics will rise to nearly two billion this year, up from just over 600 million in 2016, boosted by the greater availability of fingerprint sensors.
"Around 60% of smartphone models are expected to ship with such sensors this year, with many Chinese vendors incorporating them into mid-range models," says the report.