Don't get left on the shelf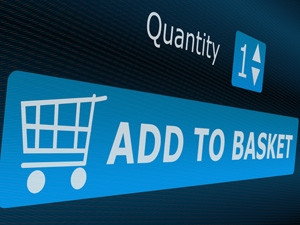 On a recent visit to Cape Town, Lee Gill, VP of retail strategy for EMEA at JDA Software, visited the Canal Walk shopping centre. While browsing through 400 shops at the mega-mall, Gill made a few observations.
"I can tell just by looking at the store windows which of those shops will not be around the next time I visit Cape Town," he said at the JDA Innovation Forum in the Mother City earlier this month. His remarks are based on the rapid changes in the retail space, which he said will see some stores being left behind.
"The reality of retail today is that there will be winner and losers. Retailers need to change their tactics in order to survive," Gill said. Although he acknowledged 2012 as a tough year in the retail industry, he pointed out the tremendous growth in online retail - a $1.3 trillion industry. "This is what retailers in SA and abroad need to be thinking about," he said.
"I don't think it is an exaggeration to say that online retail is going to change everything. In fact, it already has," said Hamish Brewer, president and CEO of JDA Software. Brewer has been CEO of JDA for 10 years and described the shift to online retail as one of the biggest changes he has witnessed in the supply chain space in the past decade.
SA - an island
According to Gill, SA is lucky in that it is able to learn from Europe and the US, giving retailers the opportunity to study global successes and failures, and allowing them to not make the same mistakes. Although he described the South African retailer as "very smart", Gill said they are getting their omni-channel approach all wrong.
"The multi-channel revolution is reshaping the entire retail industry," said Brewer. "Technology is going to change our lives in ways that we are just beginning to understand."
The shortcomings of omni-channel strategies within the retail market in SA were highlighted by a recent UCS Solutions survey, which polled 1 026 consumers across the country about their online shopping habits.
"We recognised that retailers should embrace an omni-channel approach, putting the customer and their wants at the heart of the retailers' journey," said Jessica Knight, senior executive for business solutions at UCS Solutions.
Speaking at the Innovation Forum, she described the online retail space in SA as "very small. Estimates are that it accounts for between 0.5% and 1% of total retail sales. To put that in context, in most developed markets it is 8% to 10%."
Knight provided a snapshot of the evolution of South Africa's online retail industry. She described relatively low Internet penetration and a large unbanked population as key contributors to the slow adoption of online retail in this country. Knight noted that SA has a small number of relatively high-concentration cities and populations with large distances between them, which makes launching an online retail platform tricky, particularly when thinking about national expansion. "There is also this perception that buying online can be a risky business, making South African consumers nervous."
"One of the first things that struck us was not just the diversity of customers, it was the large amount of activity, use and understanding of the online shopping experience," said Wayne Toms, head of strategic projects at UCS Solutions. According to the study, there are four different categories of consumers in SA - cash traders, next-generation shoppers, new spenders and seasoned shoppers.
Amazonian threat
The UCS survey revealed the dominance of pure play retailers such as Groupon, Kalahari and Amazon. These retailers, whose business is purely online, received 61% of the mentions in the study, which Toms believes is concerning if it is an indication of how every rand is being spent by South African consumers. According to Toms, Amazon.com was the most popular online retailer identified in the UCS survey.
Toms described Amazon as one of the biggest threats to SA's online retail market. The 2010 world retailer of the year and 2013 NRF retailer of the year, Amazon has an annual turnover of $50 billion.
Retailers have to start enriching the customer experience to succeed. We must allow the customer to use any channel they wish.
Over 120 million customers currently use Amazon, which Toms contextualised as being roughly 70 million more people than the entire population of SA. Over the festive season, 46% of US holiday shoppers shopped online at Amazon.com. "When discussing the potential opportunities physical retailers can enjoy by entering the online space, pure play competitors, like Amazon, need to be considered," warned Toms.
For Knight, this puts further pressure on traditional retailers to get the basics right if they want to compete with their pure play counterparts.
Know thy customer
"Now, everything is about the consumer," said Gill. "There has been a material shift from product centricity to consumer centricity."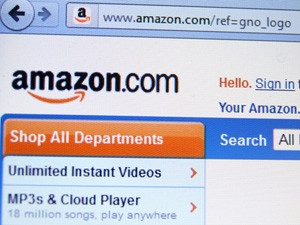 "In the online world, it is almost inexcusable to not use the data at your disposal to personalise, interact and engage with your customer in a way that is very hard to do in a traditional store," said Knight, adding that this data will not only detail the customer's buying habits, but will also reveal their tastes and preferences. This enables retailers to create a comprehensive profile of the consumers' online behaviour and understand their needs better, Knight noted.
"It is important for retailers to start by thinking about who they are targeting. When venturing online, you need to question if you are targeting the same customers in your stores as you are online. This will influence what level of functionality you need to provide across what channels," Knight said.
Gill agreed, encouraging retailers to be careful of adopting a one-dimensional approach. "Retailers have to start enriching the customer experience to succeed. We must allow the customer to use any channel they wish."
For Razat Gaurav,senior VP of JDA Software for EMEA, gone are the days when retailers called the shots. "Some retailers get themselves into trouble when they try to dictate how they want to interact with the consumer," he said. "The power has shifted; with the consumer now dictating to the retailer."
"It is a fantastically powerful opportunity to put the customer at the centre of your business and your thinking, and to engage with the customer in a positive way," said Knight, adding that it is important to provide reliable services and to deliver on promises in order to keep customers happy.
Back to the future
In the past, the butcher, baker and candlestick maker knew their customers on a personal level; they knew their family history and their preferences, said Gill. Over time, there was less focus on personalisation and more on mass retailing. This transitioned into the mega-malls we know today.
"What we see happening now is the mass personalisation of retail, with old-fashioned values," said Gill. "In this situation, the retailer knows their customer and their likes and dislikes. We are getting back to this level of intimacy of the past." While this is desirable, he noted, this is often complicated to execute.
According to Gaurav, this personalisation again comes down to using the data at your disposal to your advantage. "Retailers are able to go to the market via multiple channels and address various segments of customers in a way that is appropriate for them." This gives traditional retailers an edge over pure play retailers, which have a narrow view of their customers.
"If you know me as a customer, you should be able to make recommendations to me based on my shopping habits. Today, there is no choice but to be good at capturing that CRM data," said Gill. He described stores of today as "fulfilment locations", making it even more important for them to always have what customers want and to cater the offerings to their target demographic. "This new world of retail is ushering everything around tailored and personal engagement," Gill explained.
Social media - friend or foe?
"The challenge in this omni-channel world is that whatever you do will be broadcast via social media," Gill warned. "In the past, a consumer would share a bad experience with four friends; today, that bad experience will be shared with 4 000 people through social media."
For most retailers, a social media presence allows them to gather information through customer feedback and gauge how customers have reacted to new products, said Guarav. "But social media means that when you fail at execution, customers will let others know. And if you don't deliver on promises, they will go to your competition. This really changes the dynamics of retail."
Knight described social networks as tools that give retailers the opportunity to get creative by developing a dynamic online presence that embraces customer-driven content and innovation.
During her presentation, Knight used the example of a Top Shop social media campaign during 2013 London Fashion Week. The brand staged a virtual event online, complete with Google hangouts, live feeds of runways shows on YouTube, live links with the brand's design team, as well as video diaries from the show's runway models. "Those of us who have always wanted to be fashion models were able to follow the show via little 'on-boob' cameras on each model," explained Knight, describing the campaign as a clever way of integrating the online and real world experience.
"It is important for retailers to recognise this as an opportunity to reinvent the role of the store. Because you can't do a wine-tasting or cook, taste and smell food online, there are lots of opportunities to re-look at the role the store plays in the lives of the customer," said Knight, going on to say that adding an online element to the physical store is a great idea.
"Retail never stands still," Gill concluded. "We are now in a very accelerated pace of change. This change demands a more strategic plan."