BPM 'needs a revolution'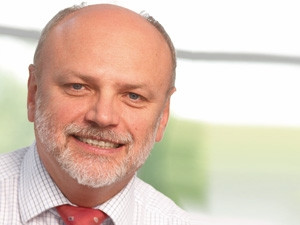 Traditional business process management (BPM) cannot keep up with new business demands to deal with an increasingly fast-moving and complex environment.
So says Herbert Kindermann, CEO of German-based Metasonic AG, who adds that traditional BPM models are cumbersome, complex and frequently don't deliver a complete and accurate picture of processes. In order to drive business value, BPM needs to be agile and accurate, he says.
"The disruptive force in BPM today is subject-oriented BPM (S-BPM), whereby participants in the workplace contribute their knowledge to the BPM suite using tools made as simply as possible. This enables BPM that is modular, uncomplicated and accurate, and importantly, allows businesses to make changes on the fly to adapt to changing market conditions," he says.
Critically, S-BPM also helps to close the gap between IT and business, he says, by allowing all employees to continuously improve their own business processes without burdening IT.
Describing it as revolutionary, Kindermann notes that S-BPM was introduced to Gartner analysts as recently as 2011, when Gartner's Hype Cycle for Business Process Management, 2011, declared S-BPM to be on the rise and the new model was hailed as the logical successor to BPM models currently in use. In March this year, Gartner included Metasonic's suite in its Business Process Management Suites (BPMS) report, stating: "BPMSes work best when matched to the needs of specific usage scenarios."
Kindermann believes S-BPM meets this need, by making it simple for every user to describe processes continually, execute them immediately, and adapt them quickly to any changes.
"S-BPM is a disruptive force that enables great accuracy and agility. Because BPM should be about performance, too many BPM solutions are not delivering. However, S-BPM engages employees who contribute their detailed knowledge about processes, allowing for a far more accurate view of processes. This allows for better KPI measurement, rapid change and redeployment of resources if necessary, as well as continuous performance improvement."
Having worked in the BPM arena for over 15 years, Kindermann says he witnesses many shortfalls in traditional BPM. "Most of the existing tools and models in use today are based on control flow concepts, in which you build complex chains of functions. This complexity hampers the business' ability to adapt rapidly.
"BPM needs to be about performance - without efficiency and constant process improvement within an organisation, an enterprise can destroy its profits. S-BPM enables constant process improvement, as evidenced by several large organisations now adopting this model very successfully," he says.
Kindermann will address the upcoming ITWeb BPM Summit in Johannesburg, where he will demonstrate S-BPM in practice using Metasonic's Touch Modelling Table. For more information about this event, click here.