Google denies gender pay gap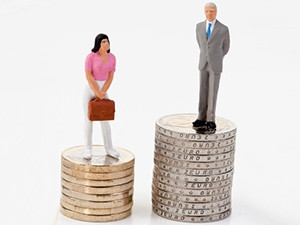 Google has denied allegations of an extreme pay gap between men and women.
The Internet search engine giant has made its annual compensation methodology public in the hopes of quelling allegations made by the US Department of Labour in a court hearing.
"We were quite surprised when a representative of the office of federal contract compliance programmes at the US Department of Labour (OFCCP) accused us of not compensating women fairly," says Eileen Naughton, Google's VP for people operations.
"We were taken aback by this assertion, which came without any supporting data or methodology.
"The OFCCP representative claimed to have reached this conclusion even as the OFCCP is seeking thousands of employee records, including contact details of our employees, in addition to the hundreds of thousands of documents we've already produced in response to 18 different document requests."
According to The Guardian, allegations of possible employment violations emerged at a court hearing last week as part of a lawsuit to compel Google to provide compensation data.
The department said it had evidence of "systemic compensation disparities" at Google. As part of an investigation, the department collected information that suggests the tech giant is violating federal employment laws with its salaries for women, The Guardian reported.
Naughton says Google conducts rigorous, annual analyses so that its pay practices remain aligned with equal pay practices.
She went on to defend and explain the methodology used by Google. She says every year, Google suggests an amount for every employee's new compensation (consisting of base salary, bonus and equity) based on role, job level, job location as well as current and recent performance ratings.
She says this amount is "gender blind".
"The analysts who calculate the suggested amounts do not have access to employees' gender data. An employee's manager has limited discretion to adjust the suggested amount, providing they cite a legitimate adjustment rationale."
After this amount has been suggested and adjusted, the amounts of all employees in the same job categories will be looked at, "to confirm the adjusted amount shows no statistically significant differences between men's and women's compensation".
Representation problem
Other companies in Silicon Valley have also come under scrutiny for not having enough diversity and for paying women less than men with equal jobs.
Last month, Uber released a diversity report which showed women and non-white employees are underrepresented at the ride-services company. Uber's workforce overall is comprised of 36% women, but that number falls to 15% when looking at employees with technical roles.
By comparison, Alphabet's Google has 31% women, Twitter 37% and messaging start-up Slack's workforce is 43% women, according to the companies' Web sites.
The diversity report stated Uber would commit $3 million over the next three years to support organisations working to bring more women and underrepresented groups into tech.
Last year, Amazon said its female employees earned as much as their male counterparts, according to a survey it conducted. It estimates women made up 39% of its global workforce and 24% of managers.