Micro Focus introduces security solutions after HPE merger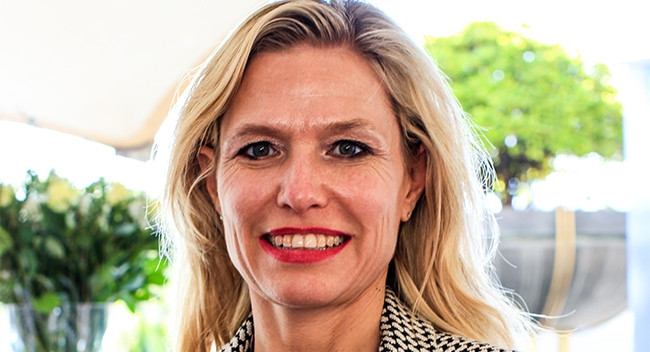 Since Micro Focus' recent successful merger with HPE, the combined company has introduced new solutions across its security portfolio.
This is according to Marianne Van der Pluym, head of the identity, access and security sales team at Micro Focus, speaking yesterday at the ITWeb/Ubusha Public Sector Governance, Compliance and Access Control Forum in Pretoria.
Van der Pluym discussed Micro Focus' security risk management position since the merger, and the company's approach in helping local organisations address the risks and challenges associated with managing and securing their user identities.
Last month, the UK-headquartered multinational software and IT security business successfully completed its merger with HPE Software Business.
The transaction, valued at $8.8 billion, has made the combined company become the world's seventh largest pure-play software firm, according to Micro Focus.
"Since the merger, the company now consists of around 18 000 employees globally, and over 50 locally. We are servicing 98 of the Fortune 100 companies, and we are now offering around 450 different products and solutions, which are segmented into four portfolios - predictive analytics, DevOps, security and risk management and hybrid IT," Van der Pluym explained.
Targeting both private sector and government customers in SA, Micro Focus' new security and risk management solutions include security operations, application security, identity and access management and data security, aimed at helping local organisations strike the right balance between easy access to critical business data and mitigating risk.
"Before the merger, HPE's security risk management offerings were more focused on protecting the data on the organisation's systems, while Micro Focus was more focused on identities of people who are accessing the data on the company's systems, and how they are accessing that data.
"HPE had a very strong private sector footprint, focusing on financial services and telecoms, and Micro Focus had a very strong presence in the government space. Through the merger, we are now well positioned to help customers maximise existing security software investments and embrace innovation in a world of hybrid IT."
Discussing access control management within local organisations, Van der Pluym pointed out there are pockets where there is improvement and areas where organisations are lagging behind.
"We are seeing a lot of organisations, including the public sector, making inroads and working hard to address security issues, but there is still a lot of work to be done. Security weakness still sits around the users, with the biggest vector areas being weak passwords or weak password control.
"We are also seeing a lot of weakness around privileged accounts where administrators would have too many rights which enable them to change a lot of settings and controls, thus broadening the threat footprint in an organisation and leading to many privileged accounts not being managed," she explained.
Micro Focus' new broad portfolio of security risk management services and solutions aims to directly address such security vulnerabilities within local organisations, she concluded.