Joburg software centre turns 10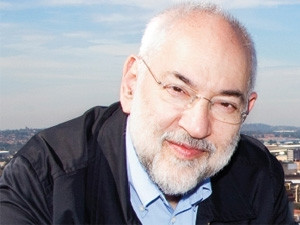 The Joburg Centre for Software Engineering (JCSE) celebrated its tenth anniversary at an event in Braamfontein on Friday evening.
Looking back on the past decade, director Barry Dwolatzky told the audience the centre had achieved much, despite a constant need for additional resources. He explained the centre was launched following a PricewaterhouseCoopers report published in 2000 on the state of IT in South Africa.
Dwolatzky said the report showed the industry had huge potential, but faced significant challenges. These included a skills shortage, high Internet costs, low Internet speeds, and poor representation within the software industry of previously disadvantaged people and women.
"It was with these challenges in mind that the JCSE was launched in 2005 in conjunction with Wits University, the city [of Johannesburg] and a number of other partners. We have achieved a lot since then, but there is still more [to do], as many of those challenges are still present," noted Dwolatzky.
"Software development needs to be guided by sturdy principles and best practice in our increasingly connected and software-driven world," said Dwolatzky.
In a bid to address challenges in the sector, the organisation is establishing the Tshimologong Precinct, which the JCSE says will be Gauteng's first business incubator for the ICT industry. The precinct will form part of an urban regeneration project in Braamfontein.
The JCSE is spearheading the development of the tech hub, which aims to foster innovation in production and consumption of local ICT products and services.
Half a city block in Braamfontein will be overhauled to create the ICT and digital content co-working hub and incubation area, together with training and meeting spaces. The precinct will feature green building principles, including the reuse of existing buildings and materials.
"It will provide an enabling space for our country's most creative young minds to develop the new-age digital technologies that have come to underpin economic and social activities worldwide," said University of the Witwatersrand vice-chancellor and principal, professor Adam Habib.
Earlier this year, IBM, one of the founding collaboration partners, announced it will invest R700 million over the next 10 years on research, bursaries and support for the local scientific community. Part of this project will include a research lab, which will form part of the Tshimologong Precinct.
Habib said the IBM research lab will share a common tea room with the young entrepreneurs working on start-ups within the precinct. "They will bump into each other and interact. The idea is to start getting the private sector, the university and government to talk to each other in innovative ways."
These partnerships will help to revitalise South Africa's economy, create jobs and address the fundamental challenges of our society, said Habib.