Voice biometrics adding value in contact centres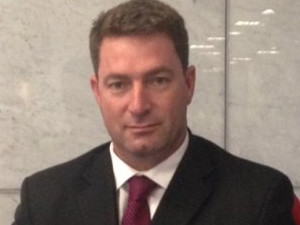 Experts in a panel discussion, focusing on the value of effective use of voice biometrics technology in contact centres, agreed that the authentication technology has been able to significantly reduce the average call handling time, prevent fraud, and improve customer experience, while also saving costs.
These points were highlighted during a panel discussion moderated by Dan Miller, lead analyst and founder of research company Opus, at the Voice Biometrics Forum organised by voice biometrics company Nuance in Johannesburg this week.
According to Nuance, contact centre fraud is a major problem that enterprises everywhere are struggling to mitigate. This is especially common in the financial services industry, where sensitive information is protected through outdated security methods like passwords and security questions.
One out of every 2 500 calls into financial institution's call centres is a fraudulent call and $42 546 is lost on average per account from phone fraud. Voice biometric identity verification has emerged as a proven solution which contact centres can use to stop fraudsters through the interactive voice response system and phone calls, adds the voice biometrics company.
Craig West, head of Global Client Support Centre at Investec, said the bank initially spent almost 11 years trying to evaluate the structure of the implementation process of voice biometrics, adding that at the time there was not as much trust in the technology as there is today.
"Our main goal with the implementation of voice biometrics in our contact centres was to reduce the component of the call which did not add value in terms of banking discussion, we also wanted to cut the Q and A part down to 20 secs and have a more meaningful discussion with clients. Voice biometrics make a huge difference because we get through the authentication at a faster pace, add value to the client while ensuring maximum security," he explained.
Steve Briggs, executive head of digital product and operations at Vodacom, said the telco sees voice biometrics as a key part of their omni-channel journey as it speeds up processing clients' queries.
"We initially targeted our prepaid mass market base with the voice biometrics and after deployment in our contact centre, we saw a significant drop in time from a phone call which usually takes around three minutes to now taking three seconds. This is probably one of the biggest drivers of our return on investment," he pointed out.
Milton Burlin, senior IT business analyst and project manager at Investec Bank, said when the bank first implemented the voice biometric project in their contact centre, it was key for them to clearly understand what the benefits were for the business, and to explain that vision to their stakeholders.
"Voice biometrics is a silver bullet as it is part of your whole risk management and risk communication profile. We still have plenty of controls around it and we continue to strengthen our controls.
"When there is a failed voice test that has occurred twice with the same person, the alerts would go off. A failed voice authentication would signal suspicion. Two failed security questions is not an abnormal thing as the caller could easily phone again and pass the security test when they have acquired the right info. But two failed voice authentication tests raise an alarm. Over and above the security, we want to start adding capabilities to our full profile," he continued.
West concluded by adding in SA voice biometrics could be the closest we will get to achieving the utopia of getting the tightest authentication level of security, especially in the contact centre environment.
"Through voice biometrics we've been able to increase the value transaction. Our fraud and risk team in the UK are still trying to ascertain if they should add an additional Transport Layer security over and above the voice biometrics, but personally I don't think that's a great idea as it doesn't create a single client experience.
"The extent of security has allowed us to not only stretch the security limits but to also introduce other capabilities into our telephonic environment that we would not have had before," concluded West.