Business must embrace next-gen apps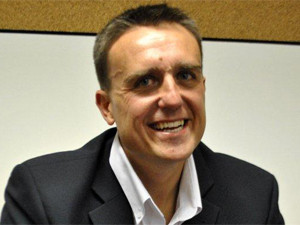 This is the year to maximise enterprise resource planning (ERP) investments and extend business functionality through the adoption of next generation enterprise apps.
So says Andre Vermeulen, Business Connexion's managing executive for Applications Services.
Vermeulen notes that consumerisation and the bring your own device (BYOD) groundswell have been a headache for both the CIO and the CEO, adding that not only do these trends add complexity to managing enterprise IT; they also pose security risks.
In addition, he says, many enterprises have been reluctant to fully maximise mobile due to fears that they may not work well with their existing ERP investments, requiring significant additional investment.
"Next generation enterprise apps will allow you to leverage what you have, enabling enterprises to take advantage of best of breed solutions, gaining full mobility and true business decision support," he says.
Noting that this is the era of mobile, Vermeulen expects massive growth in enterprise mobility. With that, he says, the problems will get bigger, unless enterprises look to advanced, integrated solutions.
A major concern for many enterprises, he says, is that it is virtually impossible to introduce a single device policy or a single application platform in the enterprise.
"You need an environment that is flexible enough to cater for all operating systems and devices - if you don't, you will have trouble. Now, enterprises must allow BYOD responsibly with the right level of support and with minimum risk. For many, this is just too complex, costly and time-consuming to undertake alone. They need a partner who has the breadth of knowledge and experience to do all those things.
"Most companies are well aware of the benefits of mobility, in terms of productivity and business optimisation. They should take action to embrace it this year," he says.
Business Connexion, specialists in application services and development, will host a free executive forum next month in partnership with ITWeb for CIOs and CEOs concerned about the complexity of the new application landscape.
"This year, we say maximise enterprise apps and take advantage of the BYOD trend and use them for significant business improvement and even skills development," he says.
With the aim of clarifying the issues, Business Connexion is bringing experts in the field to address local IT professionals at the Applications Services Executive Forum, looking at applications, security, legacy system modernisation, enterprise architecture and integration.
The subject matter experts will be available for informal discussions on various concerns, while Business Connexion experts will demonstrate the latest and most effective enterprise apps available.
For more information about this event, which will be held at Melrose Arch on 21 February, please click here.