Pinnacle fails to recover stock losses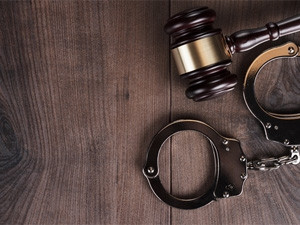 Shares in JSE-listed Pinnacle yesterday closed 4.17% lower, at R13.32, as several purchases in the company's stock by directors failed to reverse the declines, after it said one executive had been arrested.
Takalani Tshivhase was charged on 24 March with attempting to bribe a senior South African Police Service official with R5 million so the company could win a R182 million contract to supply about 3 000 handheld MaxID devices to the police. This followed his arrest earlier that month.
News of the charge, released in a short statement the following day, sent Pinnacle's shares into free fall, losing 25% on the day from its opening price of R20. On 26 March, its stock continued to slide, losing another 23.67%, to close at R11.45, dropping its market capitalisation to under R2 billion.
On 27 March, executives started buying up stock in the company. In several separate disclosures to the bourse - the last made on 3 April - directors and associated trusts snapped up more than R20 million-worth of stock.
Among the purchases was one for R13.2 million by CEO Arnold Fourie, through the Arnold Fourie Family Trust. However, these purchases failed to reassure the market, as the stock - after a brief recovery - started losing ground again from 2 April, when it closed at R15.
Yesterday's trade saw it lose 58c, to end just more than 200c off its 26 March 52-week low. By comparison, the broader market lost 1.01% yesterday. Pinnacle is currently worth R2.27 billion.
Tshivhase has since asked to take an immediate "leave of absence" until criminal proceedings around his alleged attempt to bribe a police officer have been wrapped up. Pinnacle says once the matter has been resolved, "Tshivhase's association with the company can be reviewed".
The MaxID handheld hardware is used by the police for investigation purposes and to store information related to crimes, and is distributed locally by Pinnacle.