African cloud adoption to grow at 42% a year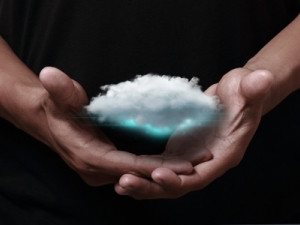 Over the next five years, Africa will see rapid growth in its cloud service adoption, with a forecast of 42% growth a year.
This is according to Quinton Pienaar, CEO of cloud services company, Agilitude, who notes the cloud services market in Africa is buoyant and it is becoming clear that an omnichannel approach is fundamental to a successful customer journey.
"The role of digital transformation agencies is becoming more important to anyone wanting to successfully compete in the modern business environment. We are excited about the way forward as mobile and broadband adoption continues to grow and drive cloud adoption. We predict that it will continue as the 4th industrial revolution of enhanced computing power and digital connectivity continues to grow and gain momentum," explains Pienaar.
Andre Schoeman, data centre analyst at Neotel, says cloud technology and services have gained widespread adoption in SA and have made a huge impact on the way business runs, making cloud computing a more capable, and more accessible IT solution.
"The breadth of service offerings has now grown to a point where any company can find at least one workload and application that can benefit from cloud services.
"However, with the growth in innovation and the maturing of the cloud platforms, South African customers have grabbed on to the value proposition of cloud with gusto," Schoeman points out.
A Juniper report forecasts cloud services will be adopted by 3.6 billion consumers globally by 2018.
"Despite the success of cloud-based storage providers attracting large numbers of users, they are failing to capture a significant percentage of premium subscribers. In contrast, music streaming services such as Spotify are claiming the lion's share of revenues, when compared to storage or games focused applications," reveals Juniper.
According to IDC's Worldwide Quarterly Cloud IT Infrastructure Tracker, global revenue from sales of infrastructure products (server, storage and Ethernet switch) for cloud IT, including public and private cloud, grew 21.9% year-over-year to $29 billion in 2015, with vendor revenue for the fourth quarter growing 15.7% to $8.2 billion.
The report notes that compared to overall IT infrastructure spending, the share of cloud IT infrastructure sales climbed to 32.2% in 4Q15, up from 28.6% a year ago.
Revenue from infrastructure sales to private cloud grew by 17.5% to $3.3 billion, and to public cloud by 14.6% to $4.9 billion. In comparison, says IDC, revenue in the traditional (non-cloud) IT infrastructure segment decreased 2.7% year-over-year in the fourth quarter, with declines in all three technology segments (server, storage and Ethernet switch).
"The cloud IT infrastructure market continues to see strong double-digit growth with faster gains coming from public cloud infrastructure demand," says Kuba Stolarski, research director for computing platforms at IDC.
"End customers are modernising their infrastructures along specific workload, performance and [total cost of ownership requirements, with a general tendency to move into third platform, next-gen technologies."
Gartner has revealed that nearly half of large enterprises will have hybrid cloud deployments by the end of 2017.
Thomas Bittman, vice president and analyst at Gartner, says organisations that are well on their way with private cloud projects rarely consider technology the major issue.
"Vendors are promoting private cloud computing as 'the next thing' for infrastructure and operations - and it is, but only for the right services. Virtualisation is a horizontal, very broad trend, impacting a high percentage of IT infrastructure. Private cloud is a specific style of computing that will leverage virtualisation, but is not appropriate for all services," he asserts.