Net 1 cleared of dodgy lending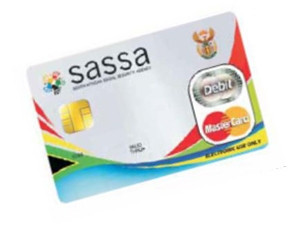 The National Consumer Tribunal has cleared Net 1 UEPS Technologies of allegedly loaning social grant beneficiaries money in contravention of the law.
Last year, Net 1 was involved in a furore over allegations that its one subsidiary - Cash Paymaster Services (CPS) - abused its position as the contractor handling social grant payments to more than 10 million South Africans.
CPS allegedly allowed another Net 1 unit, Moneyline Financial Services, to access Grindrod Bank accounts of social security recipients and then to use this information to provide those South Africans with loans, without following the requirements of the National Credit Act (NCA).
Overruled
Last September, the National Credit Regulator asked the tribunal - its higher body - to cancel Moneyline's registration for breaching the NCA. This was based on an investigation by the regulator.
The NCR also issued compliance notices to CPS and Moneyline, Net 1 says in a statement. The compliance notice issued to Moneyline accused it of "having access into the Grindrod Bank accounts of social grant beneficiaries, which enables them (sic) to see the spending patterns of beneficiaries and deposit loan amounts into such accounts".
Net 1 adds the notice issued to CPS accused it of providing "information about social grant beneficiaries" to Moneyline in breach of part of the NCA. Both notices demanded the companies "take the appropriate steps to address the alleged non-compliance with the NCA and to report in writing to the NCR, along with an independent audit report, that they were no longer non-compliant", says Net 1.
Subsequently, Net 1 asked the tribunal to review the notices, which eventually led to the notices being set aside. The judgment said there did not appear to be a contravention of the relevant section of the Act.
Another tribunal hearing is set to be held to determine whether Moneyline's registration should be revoked.
Several complaints
The deductions controversy came to light following a string of complaints sent to the social development department and the South African Social Security Agency (SASSA). Beneficiaries complained loans were recouped before their grants were paid out.
In addition, it was alleged that access to grant beneficiaries' confidential data - including identity numbers, bank accounts, contact details, and biometric data - was fuelling marketing and sale of financial products, including loans.
Net 1 has maintained all transactions are above board, saying in a statement its system is reliable and secure, and no unlawful deductions were made. According to Net 1, of the R9.9 billion in social grants distributed monthly, around R526 million - or 5.32% - is being collected through debit order instructions that have been authorised by cardholders.
Net 1's R10 billion contract to handle social grant payments was ruled "unlawful" in the Constitutional Court late last year, and SASSA is in the middle of a new tender process.