Google monetises Play Store for local developers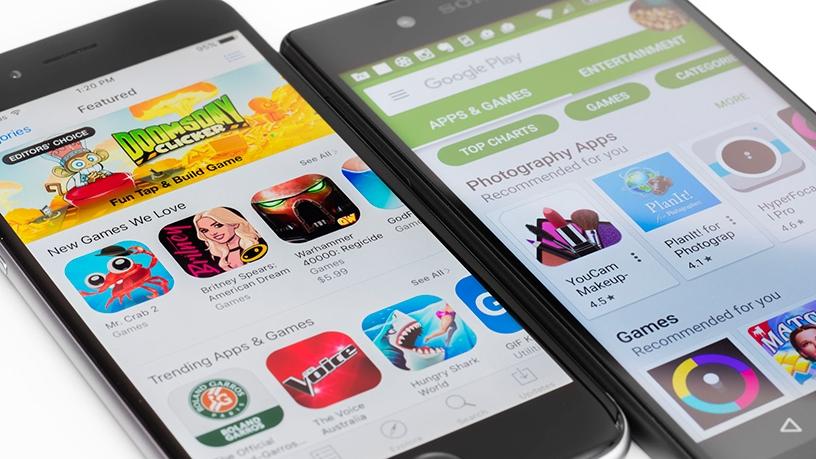 App developers based in SA are now able to make money from the Android applications they create for the Google Play Store.
Until recently, developers could only place free apps in the marketplace, and the only way to make money from their creations was to place advertising in the app, or create an account in another country (where monetisation was supported) and transfer funds across.
"While there have been plenty of amazing apps built in SA, the process of monetising them was never as smooth as we knew it could be," says Luke McKend, Google SA country director.
"By allowing local developers to monetise their products on the Play Store, we're underscoring how serious we are about digitally empowering South Africans."
Starting today, developers in SA publish new apps as paid, in addition to selling in-app products or subscriptions. Apps that have already been published in SA will only be able to add in-app products. The creators will receive monthly pay-outs via their local bank accounts.
Google says this will allow them to target their products to the paid ecosystem of hundreds of millions of users in SA and across the world.
To access the features, developers need to sign into the Developer Console and set up a Google merchant account. There is a help centre to walk developers through the process.
Focus on start-ups
As well as creating ways for local developers to make money, Google is concentrating on growing start-ups in Africa.
The company wants to ensure all small businesses and entrepreneurs are aware of its products and use them as they grow, therefore ensuring a steady stream of users.
Google will bring its Launchpad Accelerator to Africa. The mentorship programme is designed for tech start-ups that are ready to scale their companies.
Google Developers Launchpad Africa is a new hands-on, comprehensive mentorship programme tailored exclusively to start-ups based in Africa. It will operate from a new Google Launchpad Space in Lagos (the first onsite location for the programme outside the US).
It will provide African start-ups with over $3 million (R43 million) in equity-free support, working space, and access to expert advisers from Google, Silicon Valley and Africa over the next three years.
The programme takes place over three months, and there will be a few over the three-year period with 60 different start-ups. Participants will receive travel and PR support during the programme.
The first application period is now open and will close on 11 December. The first class will start in early 2018.
Start-ups applying need to have already raised seed funding, be based in and have a target market in Sub-Saharan Africa, and preferably be trying to solve a uniquely African problem.
"Anyone who spends time in the African technology space knows the continent is home to some exciting innovations," says Andy Volk, Sub-Saharan Africa ecosystem regional manager.
"Over the years, Google has worked with some incredible start-ups across Africa, tackling everything from healthcare, education, streamlining e-commerce, to improving the food supply chain. We very much look forward to welcoming the first cohort of innovators for Launchpad Africa and continue to work together to drive innovation in the African market."
Google for everyone
Google is also taking steps to equip young Africans with the correct skills and tools needed to operate in the emerging digital economy.
Last year, Google pledged to train one million young people in digital skills across Africa and exceeded that goal within 11 months. It now plans to train another 10 million young Africans by 2022.
This training is done either in-person or online, and covers how to build a Web presence, using Google Search to find jobs, and how to use social media, among other basic skills.
The company will also provide more intense mobile developer training to 100 000 Africans, with an initial focus on Nigeria, Kenya and SA.