New wearables-for-your-feet track running technique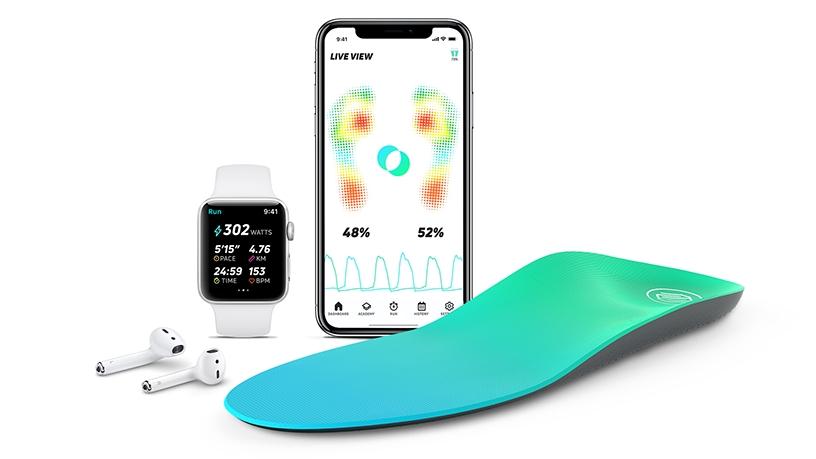 Wearable technology, normally associated with smartwatches that let users take calls, smart glasses that overlay augmented reality into everyday life, or in-ear digital assistants, has now been extended to the soles of your feet.
A Kickstarter campaign seeks to garner support for smart insoles created for runners to analyse their technique and provide real-time feedback and coaching on how to improve.
Called RUNVI, the wearables-for-your-feet use sensors and artificial intelligence to build a full biomechanics profile of the runner and then create personalised dynamic training plans.
Developed by NWTNLabs in Berlin, Germany, the insoles slip into regular running shoes and pair with a smartphone or smartwatch app via Bluetooth.
The insoles collect data on how fast the runner is going, how hard the runner is hitting the ground, as well as the cadence of the run, foot-strike pattern and symmetry.
This data is used to optimise technique, as well as reduce the risk of injury.
"Once a user sets their goals, RUNVI will create adaptive training plans; the more it is used, the smarter it gets. Taking data from individual running techniques, and historic and real-time performances, training plans are dynamic and continuously optimised," NWTNLabs says in a statement.
The RUNVI wearable only pairs with Apple iPhones and Apple Watches. When paired with a device, users can track their route using GPS, as well as monitor distance, speed, time and altitude.
The app recognises and tracks activities such as walking, running, standing, sitting, stairs and cycling.
If the Kickstarter campaign reaches its funding goal of $58 724 (around R774 966) within the next month, then the first RUNVI insoles will be shipped to backers in September.
RUNVI has several brand ambassadors that have already been using the technology to track and improve their running, including former Puma CEO Franz Koch and former Olympic runner Jonas Plass.