Building SA's 4IR readiness capability at high velocity
Organisations that have mastered coping with paradoxical and competing demands will survive the fourth industrial revolution era. Here's how they will do it.
Breakthroughs in fields such as artificial intelligence, data science, robotics, the Internet of things, autonomous vehicles, 3D printing, nanotechnology, biotechnology, materials science, energy storage, and quantum computing will open up new markets and drive economic growth.
But there will also be the economic downside – the fourth industrial revolution (4IR) will disrupt labour markets and create further inequality. It will also end the lives of some traditional organisations.
How do we ensure the longevity of our organisations given these trends? What capabilities will companies need to survive in the 4IR era?
Make quick strategic moves under disruptive conditions
The small opening in the strategic window for figuring out how to adapt to 4IR will shut sooner than your organisation's normal decision cycle.
South African executives have to make quick strategic moves under conditions where technological and competitive change is disruptive. They will need to make these strategic decisions even though market information is out-dated or non-existent.
This calls for a new intensity, focus and willingness to experiment among the executive and top management teams, but this kind of risk-taking and improvisation is not unusual for effective organisations.
Effective companies may have already hardwired this crucial capability to master the paradoxical and competing demands facing them.
Apply lessons learnt from complex, large-scale IT implementations
I first became interested in paradoxical thinking and effective organisations when I began implementing IT systems in some of South Africa's most interesting companies, almost 20 years ago now.
Implementing these technologies was often high risk and so the results one achieved was always mixed. Depending on the type of IT project, your failure rate was likely to be above 65% and more recently with projects in business intelligence and analytics and big data, failure rates can be as high as 80-90%.
Yet some companies are able to successfully implement complex technologies and the requisite organisational change. Why do these firms respond better to these often radical technology-induced changes than others?
I am willing to bet that firms successful with 4IR will have strong executive teams.
This is a question that has always intrigued me and I believe the answer presents clues as to how organisations and their leaders should respond to both the opportunities and challenges of 4IR.
Now, if there are parallels between the successful implementation of enterprise information systems and adapting to 4IR and you are a leader of a company that struggled with these types of IT implementations, the probability that your company will fail to adapt to 4IR, on average, is now a staggering 35%.
That's more than a one in three chance your company will fail to be 4IR-ready in the next two to three years. Consider that the average US public company can expect a lifespan of 30 years. So the stakes are high.
I want to claim that the same three principles that underpin the successful implementation of high-risk IT in organisations underpin 4IR readiness.
I am willing to bet these three enduring and paradoxical principles will be present in the long-lived 4IR organisations and notably absent from the short-lived ones that failed to cope with the uncertainty and ambiguity that defines this 4IR era.
Principle 1: Create a high performance team despite the talent scarcity
All the major theories in strategy support the importance of human talent. The resource-based view of the firm acknowledges the role of human capital resources in generating superior performance and competitive advantage.
The dynamic capabilities perspective also acknowledges the crucial role of human capital resources in rapidly changing and uncertain contexts.
The knowledge-based perspective views scientific and specialised knowledge as the most strategic resource in improving organisational performance and competitive advantage.
As an extension of the knowledge-based perspective, organisational learning theories focus on the importance of knowledge in organisational and individual performance.
Talent is crucial to high performance, especially under conditions of high uncertainty and high ambiguity.
Principle 2: Take calculated risks
Risk tolerance is defined as the willingness or the unwillingness of a person or an organisation to accept risk. Some individuals and businesses are risk-takers while most are risk-avoiders.
Yet many of us have not reflected on our own risk tolerances. So let's take a quick look.
In prospect theory, Kahneman and Tversky found that people value gains differently than they value losses, in two key ways.
First, people generally value losses more than they value corresponding gains (loss aversion). Second, people are generally risk-seeking in losses and risk-averse in gains (risk shift).
Even with professional golfers the difference in value between scoring a birdie and a par on a hole is smaller than the difference in value between scoring a par and a bogey. Putts attempted for par, bogey, and double bogey are more accurate than putts attempted for birdie and eagle.
The legendary Tiger Woods says: "You don't ever want to drop a shot. The psychological difference between dropping a shot and making a birdie, I just think it's bigger to make a par putt."
We all formulate perceptions about the risk tolerance of other groups, organisations, our competitors and even countries. For instance, what do you think? Who is more risk-seeking: The USA or China; Apple or Microsoft; Boks or All Blacks?
More importantly, ask yourself: Is your organisation's tolerance for risk suitable for 4IR? Do you have the management tools to address risk management issues?
There will be a number of uncertainties that can have a negative or positive effect on the business meeting its objectives. Effective leaders know it is good practice to take the time to identify and manage these risks. 
All 4IR investments will be risky investments that need to be carefully assessed as to whether they are of strategic importance. So, discuss your company's tolerance for risk.
After you pick the area and the category you believe you fall under (risk-seeking, risk-averse, or risk-neutral), create a list of investments to help determine your organisation's risk tolerance more systematically.
Principle 3: Make major decisions quickly and carefully
Top management will need to make major decisions about risk and innovation quickly and carefully. I am willing to bet that firms successful with 4IR will have strong executive teams.
These companies will not waste time on politics and factions. They realise they cannot wait to see what happens with their competitors. Mistakes and delays will be costly so they will plan carefully and analytically but move quickly and boldly.
They will need to assert their position in a changing marketplace. And while executives should be decisive, they should also delegate. They will need to empower their management teams and employees and direct them to a shared sense of destiny.
In summary, do not play the waiting game. Every company should spend time reflecting on the three contradictory yet central principles for operating in a 4IR environment.
Ask yourself, despite skills shortages, do you have talented teams in place? Do you have the ability to take risks but in a careful and analytical manner? Do you have a powerful CEO and at the same time an empowered top management team?
The fourth industrial revolution may be seen to be a technological revolution but for a company to succeed in this era, it will need to put its talented people first and empower them to become creative risk-takers and problem-solvers, who can confront the challenges and opportunities of 4IR head-on.
So, in conclusion, success will depend on your talented people and your ability to cope with the competing and contradictory demands that 4IR is imposing on your organisation.          
* Based on a talk given at the Connected Industries Conference in June 2019, "Spotlight on the fourth industrial revolution and the impact it will have on the South African economy."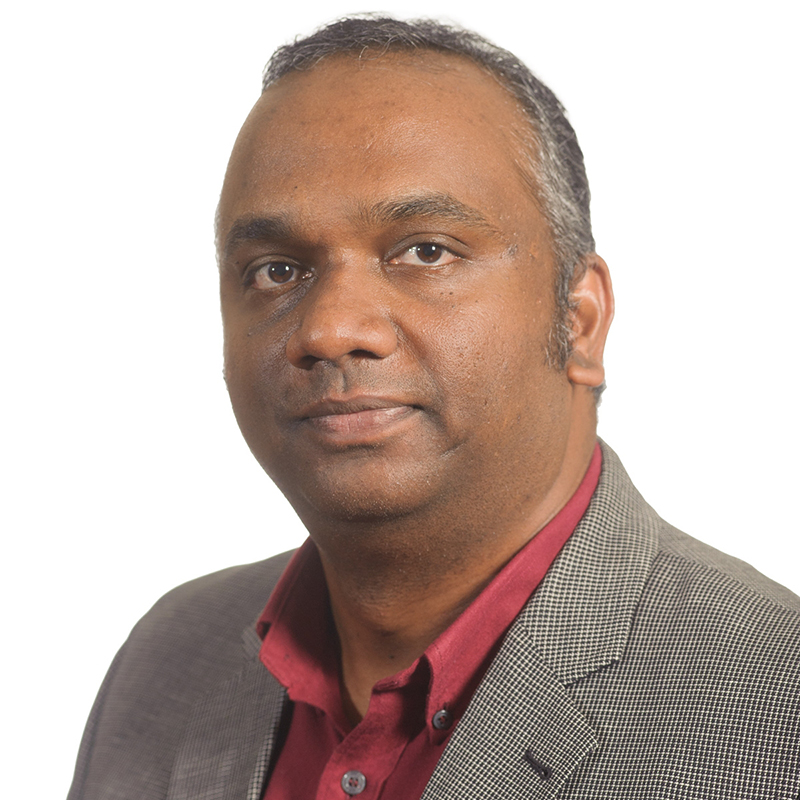 associate professor at the School of IT, Department of Informatics, University of Pretoria.


Rennie Naidoo is an associate professor at the School of IT, Department of Informatics, University of Pretoria. He has served a number of clients on a number of IT projects in both the public and private sectors over a 20-year period.

Naidoo is also a NRF-rated researcher. His research interests are broadly about information systems and organisations with a particular focus on IT value, IT human resources development and end-user issues. He has published articles in leading international outlets such as the Journal of Strategic Information Systems, European Journal of Information Systems, Information Technology & People, and the Information Society Journal.

He has also presented at premier international information systems conferences such as the Americas Conference on Information Systems, Pacific Asia Conference on Information Systems, European Conference on Information Systems, and the International Conference on Cyber Warfare and Security.

Naidoo lectures topics on IT investment and enterprise systems to postgraduates at the university. He is passionate about giving to those who work in the IT field greater insights about business and finance. He runs a course on finance for IT professionals through CE@UP.