Is it worth taking the chance on online betting?
Locally, online sports betting is legal, as long as the website offering it is registered with one of the provincial gambling bodies, so do your homework first.
Type "online gambling" or "online casino" into a search engine and all sorts of sites will pop up. Even if you limit your search to websites in South Africa, you'll get a plethora of places at which to while away the time, and your money.
It goes pretty much without saying that any online casino site that offers you the chance to play in rands isn't legit. Online gambling still isn't legal in South Africa and is unlikely to be legalised for quite some time.
Place a wager on any site purporting to offer gambling in South Africa, and you'll lose your money. However, you could lose far more than your cash, you also run the risk of inviting scammers onto your computer, or phone, who could wipe out your bank account, hold your machine to ransom, and generally make your life a misery.
Stick to the safe sites
Locally, online sports betting is legal, as long as the website offering it is registered with one of the provincial gambling bodies. This is quite easy to check – and you should do your homework – simply have a look at the website. There will be a line that says something like "Sunbet (Pty) Ltd (Registration number 2008/014410/07) trading as Sunbet is licensed by the Western Cape Gambling and Racing Board."
However, this can easily be forged, so your next step is to check with the provincial gambling body to make certain the site is registered. The Western Cape body, for example, has a list of licence-holders on its website.
Licensed sites must comply with the rules and regulations laid down by their licensor, so they're typically going to be much safer to use.
A truckload of complaints is a large red flag screaming "avoid".
Once you're satisfied that the site is genuine, you should also check out whether it has a track record and proven history. Who is it owned by? Are there a ton of complaints about it not paying out winnings? Make certain that you aren't betting on the horses on some fly-by-night site.
A site that has been around for years and is owned by a reputable company is more likely to pay you out when your Manchester United bet wins. Newer sites have much more to prove, and won't have the reputation of a portal that has been around for yonks, or has a favourable big brother backing it up.
A truckload of complaints is also a large red flag screaming "avoid". However, some of these complaints could be from people who are just disgruntled with life in general and have nothing better to do with their time. Read them carefully.
Should a betting site engage in unethical behaviour, it's very likely that the people affected will go online to tell everyone about it. Use Google and Twitter to check for negative reviews.
Also look into who owns the portal. It should have this information at the bottom of the landing page. If it's a large company, you can rest assured that it will have a call centre, physical location or some other point of contact that enables you to get in touch should you have an issue.
Safe at home
There are risks to gaming, especially on sites that are not safe. You risk your personal details, such as account and CCV numbers, being stolen and, perhaps worse, sold on – which will leave you with a bunch of bills for items you didn't buy.
You also risk infecting your machine with malware, or ransomware. And we all know what that means.
Reputable betting sites will make certain they have done everything possible to ensure your safety online, including a check that the player is 18 or older, and keeping your personal details under lock and key.
However, the gaming site can only go so far, and those waging money need to also make certain they keep their personal information secure. A betting portal is like any other website out there, and the same rules apply.
Make sure you have secure passwords, up-to-date anti-virus, and follow all the other rules out there.
You can also protect your bank account by setting a budget, and sticking to it. Don't bet with borrowed cash, as there's no guarantee you'll be able to pay it back. Set a deposit limit if that's possible.
If betting starts becoming a problem for you, reach out and ask for help. The gambling toll-free line is just a call away at 0800 006 008.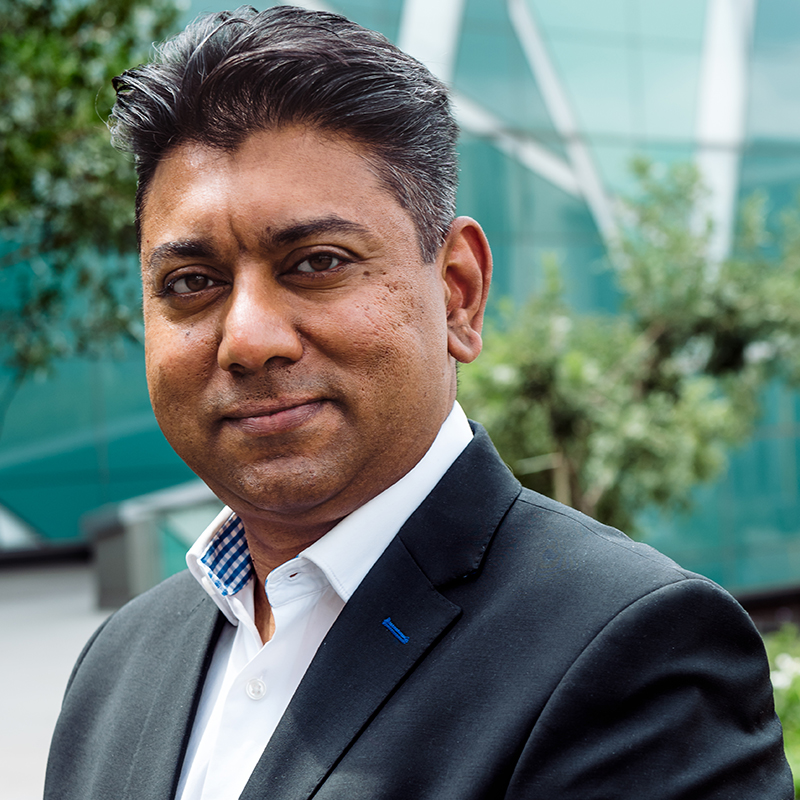 General manager, SunBet, the online betting arm of Sun International.


Nitesh Matai is general manager of SunBet, the online betting arm of Sun International, and was previously GM of one of Africa's largest film exhibition companies. He has a Bachelor of Social Science focused in Law from the University of KwaZulu-Natal, and specialises in search engine optimisation, digital strategy, customer acquisition, e-commerce and advertising.

SunBet offers a selection of sport to bet on – including rugby, football, cricket, tennis and horse racing – and access to global sports events such as the NFL and NBA seasons, UEFA Euro 2020 and the Olympics.