Building a business model canvass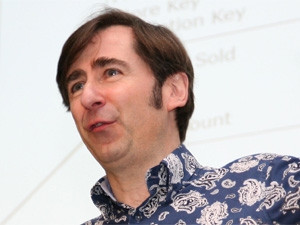 Traditionally, businesses built BI reactively, using fairly stable, well-understood source systems and business processes. Nowadays, they are adopting a more proactive approach that needs agile BI, and business models based on collaboration between developers, data modellers and BI stakeholders.
These were the words of Lawrence Corr, director of DecisionOne Consulting, speaking at the ITWeb Business Intelligence Summit 2014 in Bryanston this morning. "A business model is the logic by which an organisation sustains itself financially," he explained.
"When do we build BI solutions? With data, comes interesting opportunities to answer business questions."
He posed the question: "Why not model collaboratively with business people?" In order to model with business people, he said 'modelstorming' is needed, essentially a mixture of agile data modelling and brainstorming.
"This needs to be quicker, more inclusive, more interactive and more fun, and ultimately, businesses need to build a business model canvass that makes a business model more tangible," added Corr.
"A good business model canvass allows you to visualise your business and all its relationships on a single page. This will include what you are selling, who will buy your product or service, how it is made, what it costs and how much revenue can be generated."
He cited Alex Osterwalder's book 'Business Model Generation', which speaks of the basic 'canvass'. "There are nine segments that link value propositions, customer segments, channels, customer relationships, key activities, key resources, key partnerships, cost structures and revenue streams."
Corr said traditionally, data models are not fun, and there needs to be a move away from an entity-relationship model, to BEAM or business event analysis and modelling, which goes hand in hand with building a business model canvass.
He said BEAM is a mixture of needs analysis and data modelling. "Its main concept is to use the 7Ws to identify and then elaborate on events happening in the business."
The 7Ws used by BEAM are: Who, What, When, Where, How, How Many, and Why. He said journalists use a similar technique to make sure a story, particularly an investigative piece, is thoroughly covered.
"BEAM focuses on business events rather than known reporting requirements, and as such will model whole business process areas."