Uber WesBank partnership creates 600 entrepreneurs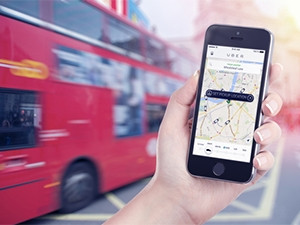 Since introducing a specialised car lease programme to Uber drivers with low credit rating, over 600 drivers have benefitted.
A year ago, Uber started to offer existing driver-partners access to a specially designed full maintenance lease programme, giving them access to a vehicle at preferential rates.
This programme was valued at more than R200 million, and R100 million has been used to date.
It was developed by WesBank in collaboration with FirstRand's Enterprise Development Fund, Vumela, which has pledged R200 million for the first 1 000 vehicles. Vumela provided WesBank with financial risk mitigation and support measures, enabling the provision of the full maintenance lease option to Uber driver-partners.
Alon Lits, Uber Sub-Saharan Africa GM, says the fund will hopefully reach another 400 drivers with the remainder of the money within the next six months to a year.
He says the intention is to grow the fund further after its initial time period, and potentially look at why people did not qualify, and change the requirements accordingly.
Similar programmes are already available in Kenya and Nigeria.
The price paid per month by the driver is variable and linked to the number of kilometres they drive. The programme recently removed the base rate for drivers, which means those who do not use their cars within a specific month, will not be charged for that time.
Lits says this has been a hugely positive step in the process, as it means the financier, WesBank, is getting more and more comfortable with loaning money to people with low credit ratings.
"It validates the model. [Those] people whose only problem was access to credit, you can give them money and see returns," says Lits.
Added benefits
Uber this week announced partnerships with two companies, Old Mutual and KaeloXelus, to offer its driver partners freemoney management courses and access to an occupational health product.
KaeloXelus will give Uber drivers access to one of its packages, Myhealth Plus, for R73 per week. This will give them comprehensive private primary care through the company's national network of healthcare providers, including doctors, dentists, optometrists and pharmacists.
Old Mutual will offer free workshops on money management to drivers across the country. The course is designed to help people to understand basic money principles, develop healthy savings habits and create financial wellbeing.
The offerings can be accessed through Uber's Marketplace platform, called Uber Momentum, which was created as an online space for drivers to find various discount deals in their city, from cheaper maintenance products to discounted data bundles.
Founded in 2009, the disruptive tech company has redefined the taxi industry worldwide. Ubers can now be hailed in over 475 cities in over 75 countries spanning six continents.
Copy cats
Uber rival SA Taxi on Tuesday announced it had secured R300 million in funding from Futuregrowth Asset Management, which will be used to provide financing to the company's Zebra Cabs owner-driver scheme, similar to the Uber WesBank partnership.
The local metered taxi industry is facing stiff competition from Uber since its entrance into the market in September 2013. There are over 4 000 Uber drivers in five South African cities.
Mark Herskovits, SA Taxi capital markets director, says: "We have developed a business model tailored to the unique characteristics of an industry often perceived as higher risk."
Herskovits says SA Taxi considers credit extension to owner-drivers, or operators, as a small business loan rather than a personal loan.
"This differentiates us from the vanilla financing options offered through banks, which focus mainly on the creditworthiness of the individual. This often precludes these previously disadvantaged individuals from accessing the finance needed to build a profitable small business."
This initial funding is earmarked for expansion over a two-year period, with a primary focus on operations in Johannesburg, before expanding to Cape Town and Durban at a later stage.
"Our long-term goal is to have 3 000 Zebra Cabs on the road by 2020," says Herskovits.