Smartphones, wearables to dominate IFA 2016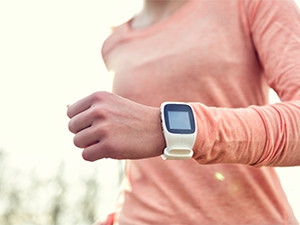 IFA 2016 kicks off in Berlin this weekend, and the buzz is that a bevy of high-spec, mid-range smartphones will be on display, as well as new wearables.
IFA, or Internationale Funkausstellung Berlin, which means international radio exhibition in German, was started in the 1920s. The annual show was originally set up to exhibit the latest in radio technology. It has since shifted focus and now showcases the latest consumer tech products and home appliances.
However, in recent years, tech companies have started unveiling smartphones, tablets and wearables at the event.
Arthur Goldstuck, World Wide Worx MD, says this is because: "For most smartphone and tablet makers who don't get the intense attention focused on Apple and Samsung, the smartphone calendar revolves around major events like MWC (Mobile World Congress in Barcelona, February), IFA and CES (Consumer Electronics Show in Las Vegas, January)."
He says this means manufacturers will time new releases around these events. However, MWC is still the main event for smartphone manufacturers.
"IFA itself plays second fiddle to MWC, but is a very useful midpoint between MWCs to release products without diluting the impact of each release."
This year, the rumour mill says it will be no different, with a host of tech giants tipped to launch mid-tier and high-end mobile devices or wearables.
Chinese company Huawei announced the Mate S at IFA last year. This year, it is rumoured it will unveil up to three separate devices, including the Mate 9 and a smartphone designed specifically for women.
Sony may release up to two mobile devices at the fair, according to reports. One is reportedly a high-end device, which seems counter-intuitive as the company has just released the Sony Xperia X range. However, it is rumoured to be a smaller version of its latest flagship, like the Xperia Z5 Compact that was released last year.
Other companies said to be releasing smartphones include Panasonic, Acer, ZTE, Lenovo, HTC and Alcatel.
South Korean electronics company Samsung is expected to launch the Gear 3 smartwatch, as last year it used the conference to unveil its predecessor. It previously used the event to announce its phablet 'Note' phones, but this year and last, it opted to launch them the month before during a separate function.
Fitbit is hosting a press conference on Friday night but already announced new products earlier this week: the Flex 2 and Charge 2.
Asus, ZTE and Acer are also expected to unveil new wearables.
IFA officially opens on Saturday, but a lot of manufacturers hold press conferences to launch products days prior to the main event.
Smart home products and 360 cameras are also said to be popular this year.
In 2015, there were nearly 250 000 visitors to IFA and over 1 500 exhibitors.