Govt initiatives aid innovation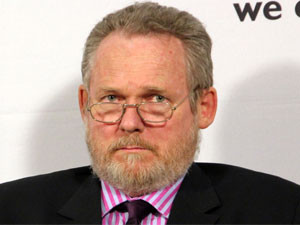 The Department of Trade and Industry (DTI) has relaunched the Support Programme for Industrial Innovation (SPII).
Speaking via video conference, minister of trade and industry, Rob Davies, noted innovation is a part of government's strategic plan to rejuvenate the South African economy.
"Without innovation, we will not be able to achieve the competitiveness that is required for us to withstand the battering we are taking now in the world economy. But it is also important as we reposition our economy further up the value chain as a producer and exporter of value-added products."
He outlined that government is poised to put SA on the map as a place where innovation is supported and encouraged, noting smart innovations are the seeds to the next level of economic growth.
As a process of continuous enhancement, innovation entails adapting and improving on technologies, developing new technologies and eventually coming up with something that is rapidly different from the technology that was built in the first place, he continued.
The biggest challenge we currently face is turning these industrial inventions and technological adaptations into commercial products. "The SPII programme aims to alleviate this specific challenge."
Run by the DTI, the programme seeks to support market ready ideas and provide funding to businesses across different levels of the economy, said Davies. The DTI is working closely with the department of science and technology and the department of higher education on the initiative, he added.
Xhead: TIA unlocks innovation
Speaking on behalf of the Technology Innovation Agency (TIA) - an initiative of the department of science and technology - Dr Sibongile Gumbi noted conversations around innovation are always charged with energy and usually feature a sense of urgency about getting the ball rolling on the development of new ideas.
Unpacking what she described as the "innovation economy", Gumbi outlined TIA's strategic plans through to 2020.
She noted TIA would like to move technologies along the innovation value chain, closing the gap between scientific research activities and the successful introduction of products and services into the market. The agency functions to facilitate the translation of local knowledge resources into viable economic opportunities, she added.
Innovation is the primary driver of technological growth, said Gumbi. This drives social development, which, in turn, promotes overall higher living standards. Funding from TIA is available from proof of concept, to the actual development of the tech innovation and finally to the actual sale of the product or service.
But this support goes beyond rands and cents, noted Gumbi, and includes helping these start-ups and small businesses make their tech concepts into real, viable businesses.