Cash injection for tech fund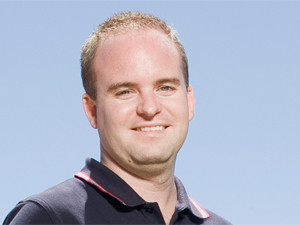 SA's wealthy Oppenheimer family has invested an undisclosed sum of money into 4Di Capital, doubling its current fund and allowing it to back technology entrepreneurs.
The investment, through E Oppenheimer & Son, will allow 4Di Capital to add new investments into its current portfolio of six technology ventures.
Justin Stanford, founding partner of 4Di Capital and co-founder of the Silicon Cape Initiative, says the investment, although not disclosed, is "substantial'. He says it is significant for the local venture capital sector.
E Oppenheimer & Son International is the investment holding company of the Oppenheimer Family, which founded global mining company Anglo American. It has a private equity portfolio through Stockdale Street.
Stanford says 4Di has been trying to raise capital for about a year, as this would enable it to invest beyond its current portfolio. 4Di Capital has already made seven investments in local ventures and recently sold out of mobile community start-up Motribe Networks to Mxit.
Among its investments are stakes in SMEasy, Snapt-UI, Skyrove and BetTech. Stanford explains that 4Di needed its fund to invest in the ongoing needs of these businesses and keep its existing portfolio growing.
4Di is looking for scalable businesses that can reach large, global markets, says Stanford. He explains that the company, which invests at an early stage, generally seeks SA-originated concepts.
E Oppenheimer & Son International adds to current 4Di investors, which includes the Reinet Fund, a Luxembourg-based private equity investment fund.