WhereIsMyTransport secures R20m in seed funding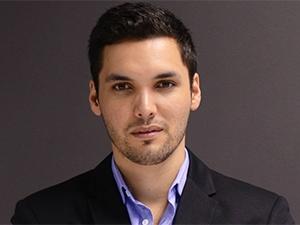 Cape Town- and London-based public transport data and technology company WhereIsMyTransport recently raised £1.2 million (R20.4 million) in its seed round.
According to the company, the collective funding was received from the Global Innovation Fund (GIF), Goodwell Investments and Bombardier Investment, as the public transport data company completes its digital mapping of the informally-run public transport system in SA's major metropolitan areas.
WhereIsMyTransport connects and collects data in emerging cities, unifying this information on its online platform. This information is used by cities in London and SA to coordinate and monitor services, communicate directly with citizens, and evaluate investment.
"We are delighted to welcome the Global Innovation Fund and Bombardier to the WhereIsMyTransport family," says Devin de Vries, co-founder and CEO of WhereIsMyTransport.
"GIF's focus on social innovation aligns with our own vision. Bombardier's investment is evidence of the potential of our data and technologies in building the future of mobility and the role of partnerships in making that happen. The continued support of Goodwell Investments is a vote of confidence in our vision."
This investment allows the company to continue its work in creating value for emerging cities from public transport information, he adds.
"It also means we can expand our technical offering for accessing and extracting value from our unique data. We have recently completed our mapping of Gauteng's informally-run public transport network. This milestone means we have digitalised the informally-run networks in all SA's major metropolitan regions," notes De Vries.
Data from the Gauteng city region officially launches on the platform in August, joining Cape Town, East London, Durban, Port Elizabeth and Bloemfontein.
"Digitalised information enables individuals and organisations to improve access to mobility for millions of people. Completing the mapping of informally-run networks in SA's major metropolitan areas is a milestone for WhereIsMyTransport. We invite partners to join us in utilising this data and initiating projects in other cities," he continues.
Jocelyn Cheng, investment director at GIF, says: "WhereIsMyTransport's innovation seeks to address the widespread lost productivity which accompanies inefficient mass transit systems, and which disproportionally affects the global poor. We are thrilled to invest in an organisation with a demonstrated track record in SA, a strong technical team, and a real commitment to social impact."
In September, the company announced an investment of £1.165 million (R22 million) from Goodwell Ventures, together with the Omidyar Network, a philanthropic investment firm created by eBay's founder, and Horizon Ventures, as the first closing of a £2 million seed round.
WhereIsMyTransport recently received the "Promising Transport Innovation Award" from the International Transport Forum, an intergovernmental organisation with 57 member countries.