Ubank goes digital for growth beyond mining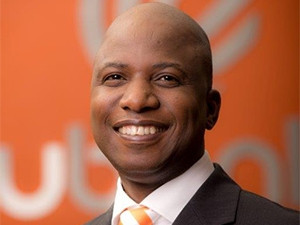 South Africa's mining sector bank, Ubank, has introduced its mobile and digital payment platform which it says will enable it to offer full digital functionality, online products and enhanced services.
According to the financial services provider, it is entrenched primarily within the gold and platinum mining communities. The implementation of the digital platform, nicknamed "Vulindlela", is also aimed at competitively positioning the bank to leapfrog into open markets beyond mining while boosting revenue streams.
Wilson Mosigi, acting managing executive at Ubank, says: "The launch of this digital platform fulfils our customers' need for easier access to more convenient banking and also forms part of a much larger company strategy to grow the bank and extend our unique service offerings and products to a much wider South African workforce in line with our Vision 2023."
The mobile and digital platform, he adds, offers Ubank customers new and improved functionalities which include mobile and Internet banking, the purchase of additional services, e-wallets, lead forms, a branch and ATM locator, forex calculators, share trading, contacts and corporate Banking. Vulindlela also offers all mobile phones platforms enabled on IOS, Android, USSD and Windows phone, lending/loan specific capability.
Mike Madonsela, head of Channels at Ubank, says the immediacy and flexibility of Vulindlela is a perfect fit for Ubank.
"Ubank is an agile business that seeks to collaborate and connect all banking channels at the bank's disposal, namely Branch, ATM, call centre and cellphone banking. This is an omnichannel that finally provides a robust network solution for the bank whilst also generating a consistent and continuous customer experience."
Prior to launching the new mobile and digital platform, Ubank says it had been operating a system that only offered basic and limited services such as balance enquiries, mini statements, internal transfers and the purchase network data or airtime.
"For 40 years, Ubank has proudly serviced neglected and underserviced mine workers in the gold and platinum sectors who previously had difficulty accessing financial services. Rewards from this fruitful transition are anticipated to bring higher returns on investment, improve customer satisfaction as well as herald diversification in the customer base of South Africa's only black-owned bank," concludes Mosigi.