Standard Bank joins global blockchain consortium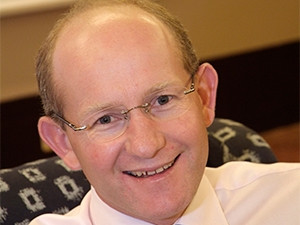 As the biggest bank by assets in SA, Standard Bank has joined the global blockchain consortium R3 in a bid to improve its exploration of blockchain technology, particularly in cross-border payment solutions.
"R3 have developed their own distributed ledger platform Corda that is designed to record, manage and synchronise financial agreements between regulated financial institutions. Being a partner member of the network will provide us with an opportunity to fast track our adoption of this technology," says Peter Schlebusch, chief executive for personal and business banking at Standard Bank.
The bank says it is interested in the experiments R3 has completed in the past year, adding that access to the experiment documentation will allow participation in a future experiments specifically in business trade and the know-your-customer area.
Blockchain, which originates from digital currency bitcoin, works as an electronic transaction processing and record keeping system that allows all parties to track information through a secure network, with no need for third-party verification.
"We acknowledge that distributed ledger is a disruptive technology and financial institutions need to embrace the change and opportunities it provides. It is important to deliver on changing customer expectations and be innovative so that we can provide solutions that make a difference in the lives of customers. We are optimistic about the potential use of blockchain technology, and are very interested to see what other opportunities it presents," says Schlebusch.
R3 is a financial innovation firm that leads a consortium partnership of more than 75 of the world's largest financial institutions to design and deliver advanced distributed ledger technologies to global financial markets. Additional members of R3 consortium are Barclays, BBVA, Commonwealth Bank of Australia, Credit Suisse, JP Morgan, Royal Bank of Scotland, State Street and UBS. The resulting intellectual property is then shared by all participating banks.
"South Africa is a significant market for us as we continue to expand our footprint in the region. We look forward to working with Standard Bank to test and develop distributed ledger based technology to address some of the major challenges facing participants operating in Africa's financial markets and beyond," says David Rutter, chief executive of R3.
Standard Bank is the second SA bank to join the consortium. Last year, Absa joined it.