Vodafone down on tough European conditions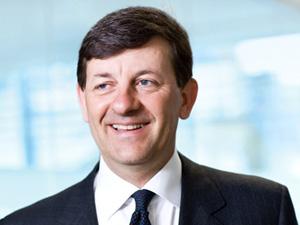 Vodafone, the majority shareholder in SA's largest cellular company, Vodacom, saw its revenue drop in the three months to December, due to tough conditions in Europe, which were not offset by its emerging market operations.
The group, which has a presence in Europe, the Middle East, Africa, Asia Pacific and the US, reported revenue of lb11.4 billion, a 2% year-on-year drop, while service revenue declined 2.2%, to lb10.4 billion.
CEO Vittorio Colao says the results "continue to reflect very difficult market conditions in Europe". Vodafone is tackling the issues through "firm actions on cost-efficiency, and continuing to invest in areas of growth potential," he adds. Vodafone has 450.5 million subscribers.
Colao says Vodafone has seen good revenue growth in data and emerging markets. Vodafone's operations in Africa, the Middle East and Asia Pacific (AMAP) lost 0.4% in revenue, to lb3.14 billion.
Under pressure
Vodafone says "our emerging market operations continued to grow and we saw an increasing uptake of data services across the group, but this was offset by macroeconomic, regulatory and competitive pressures across Europe which intensified in the quarter". Group data revenue grew 12.8%, to lb1.7 billion, and now accounts for 16.2% of service revenue.
In AMAP, service revenue - turnover that excludes equipment - grew 2.7%, which was a slowdown of 1.4 percentage points from the previous quarter. In India, service revenue was up 9%, but Vodacom, Vodafone's African arm, saw service revenue growth slow to 1.9% on a normalised basis. In Australia, service revenue fell 16%.
Northern and Central Europe service revenue decreased by 0.9%, and Southern Europe service revenue fell by 11.9%.
Not enough
Emeka Obiodu, principal analyst at Ovum, says: "Vodafone's results reflect the challenging economic environment in its core market. Sadly, this is to be expected. Ovum's research has shown that telecoms is a lagging indicator to the economy."
Obiodu says, given Europe's economic woes in 2012, Ovum expects telcos that rely on Europe for the majority of their revenues to struggle. "Customers feel the pinch in their pockets before they reduce their telecoms spend."
Ovum warned in 2009 that Vodafone's emerging market operations must not be relied on to perpetually offset poor performance at home, says Obiodu. "This has proved to be a prescient warning."
Obiodu adds that growth in its emerging markets operations has slowed and Vodafone is now relying on Verizon Wireless. Vodafone has a 45% stake in the US company, which saw service revenue gain 8.7% during the quarter.