#MinutesMustFall in project management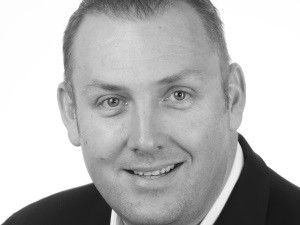 A properly prepared project status report can go a long way to ensuring the success of any project. In addition, a comprehensive status report can eliminate the need for project meeting minutes.
"#MinutesMustFall," Guy Jelley, CEO of online project portfolio management (PPM) application provider Project Portfolio Office (PPO), told delegates at the 9th biennial PMSA Conference in Johannesburg last month.
He said that while project managers spent a great deal of time writing status reports (and minutes) no-one read them because they were often too complicated and/or failed to provide project sponsors or members of the steering committee with the information they wanted in an easily digestible format.
According to Jelley, too many status reports were prepared for the wrong reasons: to meet governance requirements; to keep the PMO happy; or to avoid an escalation on the PPM tool for not doing the report.
However, the status report was a key tool that project managers could use to involve their stakeholders and get management onboard - and this support was vital for the success of the entire project.
The 2016 PMI Pulse of the Profession Global Project Management Survey clearly indicated the importance of having sponsor support for a project. The survey found that projects that had the support and understanding of a senior executive were 30% more likely to meet their goals; 26% more likely to stay within budget; 26% more likely to be completed on time; 8% more likely to avoid project creep; and 21% less likely to be deemed a failure.
"The status report should give stakeholders only what they really want to know. Essentially, they want to know two things about their project manager: is he/she in control; and does he/she know about the problems that are being experienced or could be experienced or will they be surprised?"
In addition, they wanted to know only four things about the project itself:
* Does each team member know what's expected of each of them?
* Will the project goals and benefits be achieved?
* Where are we now, and what is the latest forecast in terms of final costs and completion date?
* How can I help the project?
"When preparing a status report, project managers should avoid getting bogged down in the details and use the opportunity to look at where you are, reflect and refocus on where you want to go," he said.
Eight tips for preparing an effective status report
Jelley offered eight tips for preparing an effective status report:
1. Simplify. Do not overcomplicate the status report. Consider what the stakeholder/sponsor/steering committee really needs to know and understand, and whether they - with no project management skills - will understand the jargon you may include.
2. Apply a standard. All metrics and indicators in the report must be identical across all variations of the report, and across all projects. There cannot be any room for subjective interpretation in the use of, for example, health indicators.
3. Be consistent. The format and content of each status report must be identical, and it must be prepared and submitted to stakeholders at the same time each week or month.
4. Add context. Including the budget or projected budget in a status report is meaningless without also providing information regarding spend in relation to the budget. A red, orange or green indicator in a project health report is meaningless, unless there is an explanation as to why the indicator is the colour it is.
5. Provide information, not data. Data has no meaning in isolation. It needs to be interpreted in a way that the recipient will understand and find useful. When that is placed in context, it can become actionable.
6 #MinutesMustFall. There is no need to waste time prepare meeting minutes if the status report is properly prepared. If a status report is presented prior to a meeting, and updated during that meeting or immediately thereafter, it can serve as a precise record of what was discussed.
7. Prepare two status reports: One, more detailed status report should be prepared for the project team; and the other, more high-level report salient information about progress of the project and budget issues, for other stakeholders.