Vodacom opts for Android Go on its devices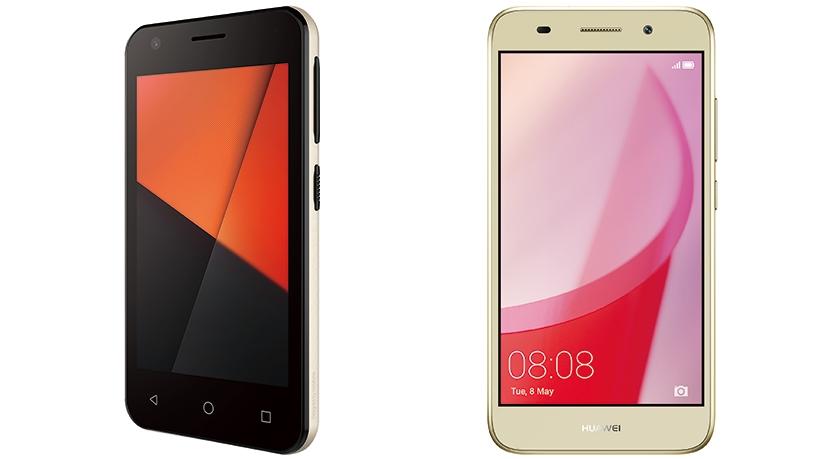 Vodacom, in partnership with Google, has unveiled two new devices priced under R1 000, which run the Android Go (Go Edition) operating system designed specifically for smartphones with 1GB of memory or less.
Android Go Edition aims to offer users the best Android experience at an affordable price, with no added bloatware from the smartphone manufacturer.
There is a set of preloaded Google apps, such as Maps, Gmail and YouTube, that have been redesigned to be lighter on data and memory while providing the same experience.
"This platform [Android Go] will address the issue of low storage space on entry-level devices, data depletion with the introduction of data management tools, improved performance without apps hanging and even enhanced security when accessing the Internet," says Jorge Mendes, chief officer of consumer sales and distribution at Vodacom.
Vodacom says 60% of smartphones coming into SA have a low memory configuration and most run on 2G. The telco says of the 13 million units that were sold last year under R1 000, 6.5 million were 2G, six million were 3G and only half a million were 4G.
The company says it wants to get as many people as possible in the entry-level market using 3G and 4G smartphones.
It today launched a 4G smartphone and a 3G smartphone, with a 4G addition coming later this year. The 4G Huawei Y3 will sell for R999 and the 3G Smart Kicka 4 will cost R399. Vodacom says it is bringing in the 4G Micromax smartphone from India later this year, and will unveil prices then.
When purchasing one of the devices, users will get free data for three months. The 4G devices will get 200MB each month, and a daily allowance of 250MB to be used specifically within the YouTube Go app.
The 3G device will get 100MB per month with 100MB daily for the YouTube Go app. To unlock this data promotion, users will have to recharge their device with a minimal amount each month.
Specifications:
| | | | |
| --- | --- | --- | --- |
| | Huawei Y3 2018 | Vodacom Smart Kicka 4 | Micromax |
| Price | R999 | R399 | Coming soon |
| Network | 4G | 3G | 4G |
| Display | 5-inch | 4-inch | 4-inch |
| Front camera | 2MP | 0.3MP | 3MP |
| Rear camera | 8MP | 2MP | 5MP |
| Chipset | MT6737M | MT 6580M | SC9832 |
| RAM | 1GB | 4GB | 1GB |
| ROM | 8GB | 512MB | 8GB |
| Battery | 2 200mAh | 1 500mAh | 1 600mAh |