Oracle forecasts big things for big data this year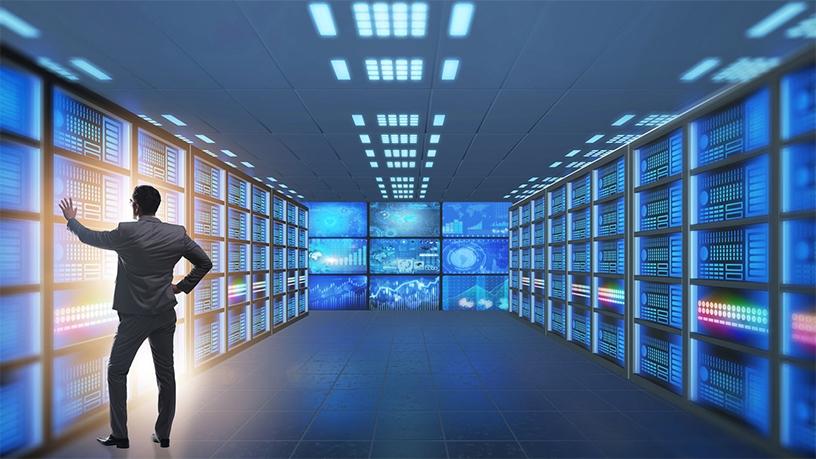 Companies generate massive amounts of data, and this will rise exponentially as new computers and sensors are connected to the system.
This huge amount of data is unusable if companies do not know how to manage it and transform it effectively.
Multinational computer technology corporation Oracle forecasts 2018 will be the year when laggards will finally make the move to cloud, late adopters of big data will see immense benefits straight away, and those using artificial intelligence (AI) will drive the most insights.
Samina Rizwan, Oracle senior director for big data and analytics for Middle East and Africa, says Oracle has been in the business of big data since before it became the buzzword it is today.
She says the conversation around big data should be expanded to include analytics, AI, the Internet of things (IOT) and machine learning (ML), all encapsulated in the cloud.
"In the end, we are talking about a data management cycle, and managing all data - not just packets."
She notes there is huge curiosity around big data at the moment in the innovative space of technology, although adoption is still new to some businesses.
However, this will change this year, as companies see the benefits and realise they will be left behind if they don't catch up.
Rizwan pointed to a study by Forrester, which predicts businesses that use AI, big data and IOT to uncover new business insights will take $1.2 trillion per annum from their less informed peers by 2020.
Late-comers
Rizwan says her first prediction for this year is that companies that have not yet implemented a cloud or hybrid solution will soon do so.
"We have seen that 80% of data is moving towards cloud; very soon a lot more of the remaining data will too.
"The advantages that users are telling us about are far outweighing on-site data storage advantages."
Rizwan says she does not know of any region in the Middle East and Africa that is ignoring cloud.
In a survey of Oracle cloud clients, the company found: "Cloud-mature companies have greater capacity for data analytics. More than 60% of the cloud-mature group report a greater ability to analyse most types of data, in addition to improved automation and visualisation, based on ML. More than half also point to strong capabilities with non-relational data."
Rizwan says: "We are seeing fewer and fewer companies deciding to stay on-premises. The CIOs of today are no different from the CIOs from yesterday. They want flexibility, some quick wins along the way, and need to show business value.
First mover advantage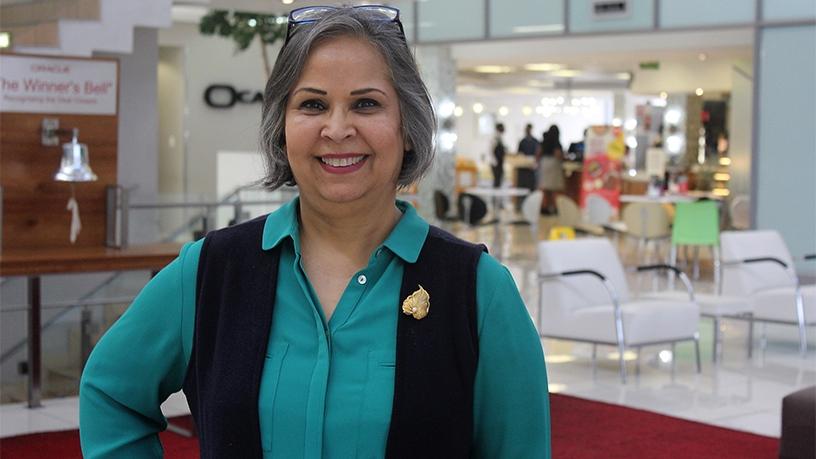 The telecommunications and banking industries were the early adopters of big data in the MEA region.
"But industries like agriculture, retail and mining could benefit greatly, and will do when they start implementing big data strategies this year."
In banking, big data is being used to create a complete profile of the customer from multiple sources of data - including different bank accounts, spending habits and open social media profiles. Rizwan says banks are also using big data to access unbanked populations.
In the telecoms industry, players are using big data to sift through the huge amount of call data records they produce daily.
For those beyond the early adopters, the industries that are traditionally un-innovative will benefit the most when they start using big data.
Rizwan walked through a retail example, saying shops will start to incorporate data from GPS signals on phones and buying profiles of customers to offer real-time location-based deals to people who happen to be walking past their store.
Another example, explains Rizwan is the Square-Kilometre Array in the Karoo. The organisation recently partnered with CERN, the European Laboratory for Particle Physics, to understand how data can be used more effectively.
"The knowledge to be created through big data is being realised on a national and business level in the region."
Arms race
The big challenge, notes Rizwan is not just collection of data but how companies convert it into insights.
"It is fascinating how fast tech is moving and AI has accelerated a lot of the processes, especially due to components like ML and deep learning."
She believes this will be the year AI cements its place in enterprise.
According to research by Oracle, there is an increasing interest in AI/ML capabilities. Nearly a third of its cloud users cite the inclusion of AI as a key requirement of cloud.
However, not all businesses have caught on. Rizwan says PricewaterhouseCoopers predicts AI will add $15 trillion to the global economy by 2030 but points out that according to McKinsey, only 20% of AI-aware firms say they are currently adopters of the technology.
"This is an AI arms race. While the benefits of AI are basic - automation, speed, the ability to make better decisions - if the guy in front makes a better decision than you and does it faster, you are going to be outraced," says Oracle.
Rizwan says her firm predicts that by 2019, cognitive computing, AI and ML will become the fastest-growing segments of software development. By 2021, 90% of enterprises' own development teams will use cognitive/AI and ML tools and services.
She points out there are three ways companies create data capital: data comes through activity, data then creates more data through insights, and the platform.
The platform always wins, comments Rizwan, and uses the example of Uber connecting people to cars, and Airbnb connecting people to rooms. These platforms use data to connect the two entities, and data provided after that connection provides more data to improve the service.
Rizwan says the trick is for companies to merge publically available data with the data they create internally. She says ML will drive that merger.